Last updated on May 25th, 2023
Need a few new ideas for fish recipes for Lent? These 31 delicious pescatarian dishes range from fried to baked and everything in between.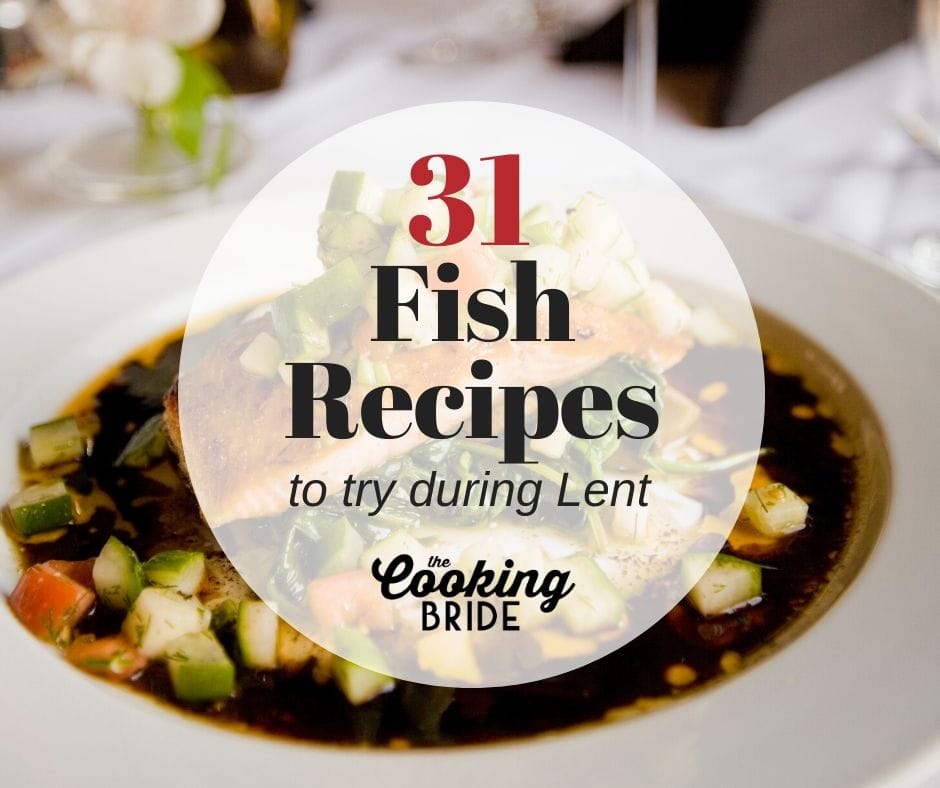 The custom of abstaining from eating meat during Lent dates back to the second century. Catholics are expected to abstain from eating the meat of a warm blooded animal, such as beef, pork or chicken, beginning on Ash Wednesday and then each Friday during Lent, concluding on Good Friday.
Since fish are cold blooded, many Catholics have adopted the tradition of "Fish Friday." But even after Lent is over, adding more fish to your diet is a wonderful way to add more nutrients and healthy protein to your diet. While fried certainly is delicious, it's not the only method for preparing fish. Dive fin first into the delicious world of fish with these tasty fish recipes from myself and other bloggers.
Catfish
This Southern fried catfish recipe only requires a few ingredients but produces crispy, crunchy, tasty results. Serve hot with hush puppies or fries.
Cod or White Fish
Salmon
Healthy baked teriyaki salmon is quick, easy and delicious. Salmon filets are marinated in a flavorful spicy homemade chili garlic infused teriyaki sauce.
Shrimp
This easy shrimp scampi recipe with fettuccine is a one skillet weeknight meal that's ready in under 10-minutes. Served with a buttery garlic sauce.
Mahi Mahi
If you're tired of the same old frozen fish sticks and are ready to up your seafood dinner game, then try your hand at this oven baked Mahi Mahi.
Looking for more fish recipes for Lent? Check out all my fish and seafood recipes on the blog or my Fish and Seafood board on Pinterest. You will find all these recipes and more!