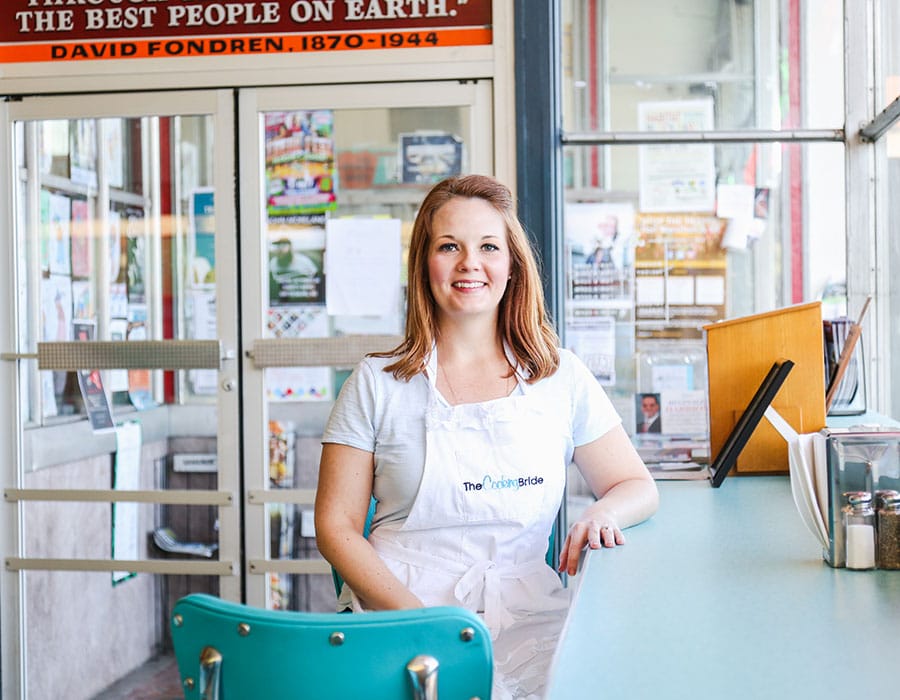 I'm Lisa, writer and recipe developer for The Cooking Bride. 
I grew up experimenting in the kitchen; however, it wasn't until I graduated from college and moved out on my own that I realized I either needed to learn to cook or subsist on canned tuna. I chose cooking.
Shortly after getting married in 2006, I realized cooking was a life skill that wasn't being passed down to my generation. In 2009, I launched The Cooking Bride as a way to inspire other young professionals to get into the kitchen.
Life has changed a lot since I pressed publish on my first blog post nine years ago. Throw a couple of kids into the mix and time is short, but getting a delicious dinner on the table every night is still just as important. These days, I focus on recipes that are appetizing, family friendly and easy enough to prepare on a busy weeknight. Yet, I still yearn for the traditional, classic recipes that my husband and I grew up eating. The Cooking Bride seeks to bridge that gap.
About Lisa
I worked for 10 years in the marketing and advertising industry, while writing freelance on the side for extra income. In 2013, I took the leap to full-time freelance writer and food blogger. I haven't looked back since.
My writing, recipes and photography have been published in several local and regional magazines. Born and raised in the South, I currently reside outside of Jackson, Mississippi with my husband (aka The Husband) and two wild little boys, Big Brother (aka Little Tot in earlier posts) age eight, and Little Brother, age four.
Fun Facts:
My two guilty pleasures are Almond Joy candies and Funyuns.
I love old movies, especially Audrey Hepburn flicks.
My dream car is a red corvette convertible.
I adore rock music. The Black Keys and Queens of the Stone age are currently my favorite bands.
Photos on this page by Alisa Chapman Photography.