Last updated on March 18th, 2022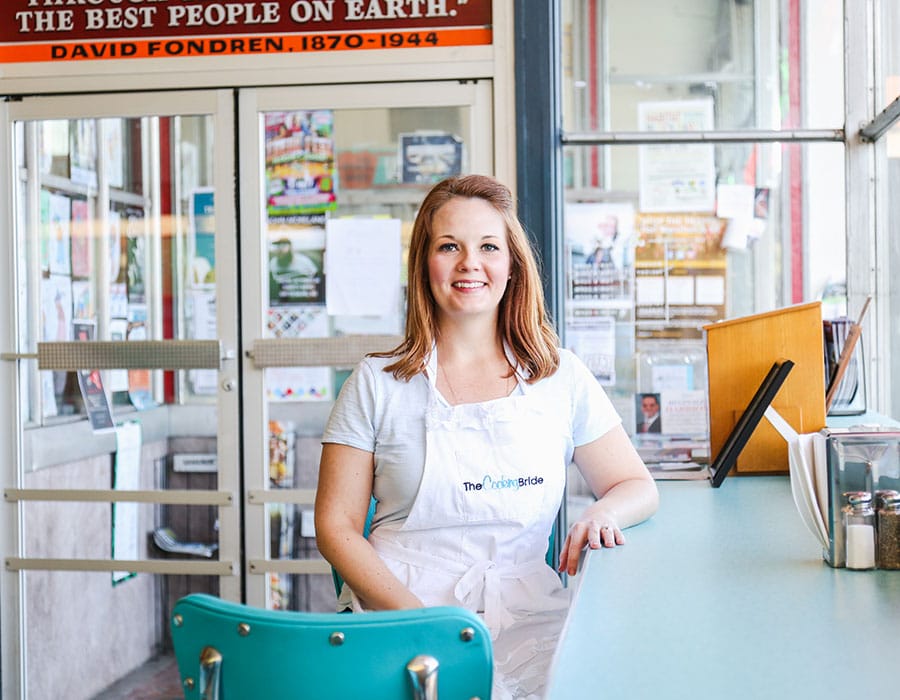 Meet Lisa L. Bynum
First generation Southerner — that's how this thirty-something year-old married, full-time working mom describes herself. Lisa has a bachelor's degree in marketing and an MBA from Delta State University. Lisa worked for 10 years in the marketing and advertising industry while writing freelance on the side for extra income.
In 2013, she took the leap to full-time freelance writer and food blogger. She hasn't looked back since. Lisa's writing, recipes and photography have been published in several local and regional magazines, including Taste of Home, Town & Gown, eat.drink.MISSISSIPPI, Mississippi Magazine, and Forbes Travel Guide.
Born and raised in the South, Lisa currently resides outside of Jackson, Mississippi with her husband and two boys, ages eight and four.
About The Cooking Bride
Lisa grew up experimenting in the kitchen; however, it wasn't until she graduated from college and moved out on her own that she realized she either needed to learn to cook or subsist on canned tuna. She chose cooking.
While born and raised in Mississippi, Lisa wasn't raised on Southern food. Then she met her husband, who grew up eating his Grandmama's fried chicken and his Mamaw's biscuits and gravy. If a way to a man's heart is through his stomach, she had a thing or two to learn about Southern cooking.
Her blog showcases traditional Southern recipes shared (with permission!) from family members in addition to a few of creative updates on old classics. However, with the demands of a growing family, there are also quick and easy meals threaded throughout that can be prepared in between homework and after school activities.
Lisa's recipes have been featured on several prominent websites throughout the web, including Drizzly, L.A. Times, Delish, Better Homes and Gardens,Country Living, Shape,Women's Day, Babble, and Redbook. She has also been named among 13 Southern Food Bloggers You Should be Following by Southern Kitchen.
Who's Reading
Majority of readers are female. Over half (53%) fall within the 25-44 age range. They have careers and most (55%) have children.
Half are college educated or have a graduate degree.
Most readers are young professionals or young married couples. They are still early in their career, yet they are saving for the future.
After food and drink, readers are interested in topics related to home and garden, shopping, and health and fitness.
80 % of readers live within the United States.
Brands I've Worked With
Ready to Work Together?
The Cooking Bride will cultivate an awareness of your brand to a loyal group of 25-44 year-old-women who are pursing careers, considering or have already started a family and are seeking a healthy work-life balance.
Their day-to-day lives are full, maybe even a little hectic, so time is at a premium. These women actively seek ways to save time or to help them get and stay organized. They are also very budget conscious.
My readers are brand loyal and more than willing to share their knowledge and experiences with friends and family members via word of mouth or through social media.
Contact me today
I will be happy to send you my complete media kit, rate card and ways I can help promote your brand.