Last updated on June 16th, 2022
Add a whole new level of flavor to your seafood dishes. Learn how to make your own shrimp stock from seafood shells at home. It's easy!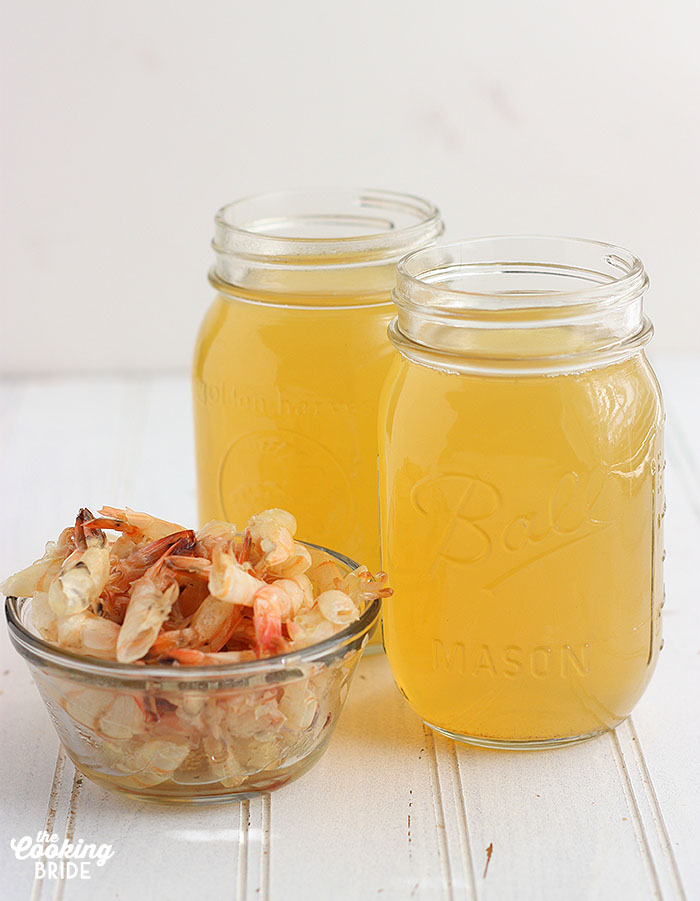 I am going to go out on a limb here and assume since you are perusing a recipe blog, you've done some cooking. Even If you only have a few recipes under your belt, you've likely worked with chicken broth, right? There is a good reason for that. Chicken broth adds much more depth of flavor than plain old water ever could. It's cheap to buy. But, it's super easy (and more flavorful) to make your own at home.
However, you may or may not have worked with seafood or shrimp stock. For those recipes where some type of seafood is the main player, chicken stock will work fine. But seafood stock is better. Why? Well, for starters, you aren't diluting that wonderful, briny flavor of your fish or seafood with the taste of chicken.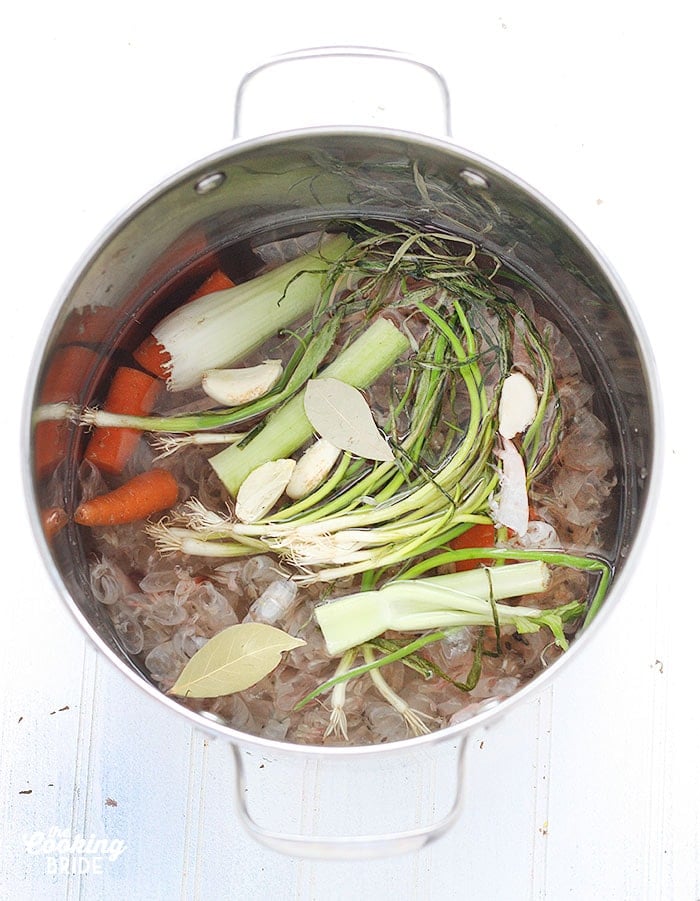 How to Make Homemade Shrimp Stock
If you've ever made chicken stock at home, seafood stock is just as easy to prepare. Do you enjoy preparing oysters, mussels, or crab legs at home? Save the shells!  Just like with chicken bones, the shells are where your flavor comes from.
For the sake of this recipe, I'm going to focus on shrimp stock. Shrimp is readily available in most stores and probably more commonly consumed. But if you want to branch out with seafood stock, the same basic principles apply.
First, purchase shell-on shrimp.  Be sure to reserve the shells after peeling. Add a few vegetables such as carrots, onions, or leeks, and some fresh herbs (this time of year, the only thing left in my garden are rosemary and thyme). Simmer your shrimp shells for an hour or so, strain, and you have homemade shrimp stock. Really, that it!
How to Store Shrimp Stock
You can store shrimp stock in the refridgerator for 3-4 days. It also freezes really well. However, I prefer to can my shrimp stock just to free up space in my freezer (which is full of deer meat right now!). Shrimp stock must be canned using a pressure canner. Botulism, which is a pretty nasty bacteria that causes food poisoning, can only be eradicated at temperatures above the boiling point of water, or 121 degrees F. A pressure canner can achieve temperatures of 240 degrees F. I can my shrimp stock using the same guidelines for canning chicken broth, which is at 10 pounds of pressure for 20 minutes for pints and 25 minutes for quarts.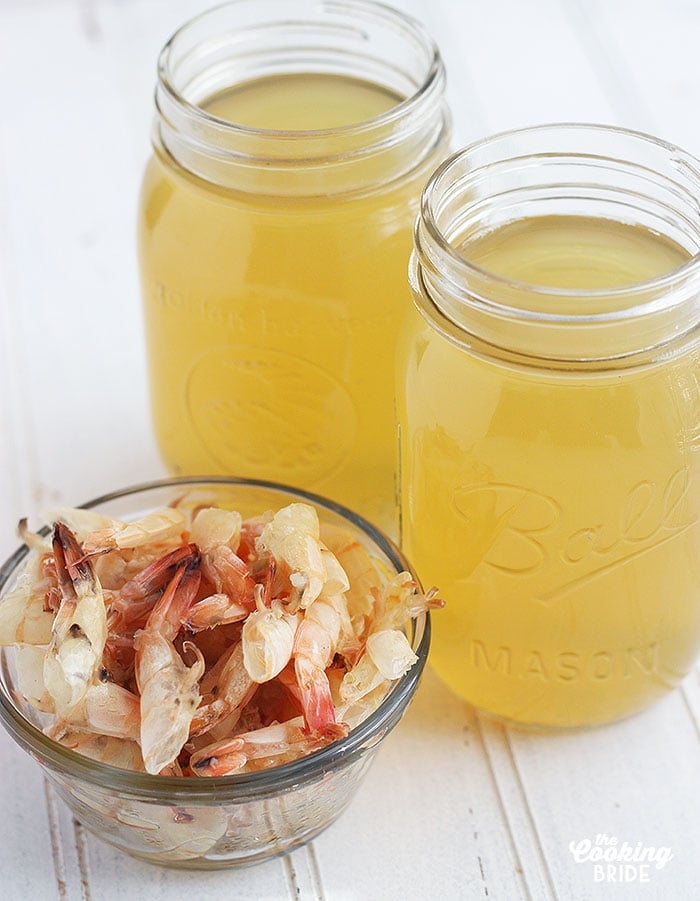 Check out These Ideas for Using Shrimp Stock:
Homemade Shrimp Stock
Add a whole new level of flavor to your seafood dishes. Learn how to make your own shrimp stock from seafood shells at home. It's easy!
Ingredients
Shells from 2 pounds of shrimp

1

small onion

peeled and quartered

1

large carrot

cut into fourths

1

celery stalk

cut into fourths

3

garlic cloves

peeled and left whole

Fresh herbs such as rosemary

thyme, or sage, tied together with kitchen twine

2

bay leaves

½

teaspoon

whole peppercorns

½

gallon

of cold water
Instructions
Place first eight ingredients in a large stock pot.

Cover with water and bring to a boil.

Reduce heat to medium. Cover pot and simmer for 45 minutes to one hour.

Strain the stock through a fine mesh colander to remove the solids. Discard solids.

Use immediately or it will keep in the refrigerator for 3-4 days.

Unused stock can be frozen or canned using the pressure canning method. Follow your manufacturer's directions.