Last updated on April 17th, 2023
Shrimp creole is a popular dish in Louisiana made with shrimp, diced tomatoes, vegetables and served over cooked white rice.
While attending a food bloggers' conference in New Orleans many years ago, someone in the audience asked a panelist what the difference was between Cajun and Creole cooking. The panelist's immediate response was: tomatoes.
Long story short, Cajuns and Creoles represented a class distinction between settlers in Louisiana. Cajuns were viewed has having a lower economic status, while Creoles were typically wealthy. This is evident in the primary ingredients used in their recipes. Creoles could afford things like fresh tomatoes and often used them in their cooking. Cajuns could not.
Shrimp creole is a cross between a gumbo and a jambalaya. It includes shrimp and diced tomatoes, along with the trinity – onions, bell peppers and celery – along with several seasonings. It's a hearty mixture that traditionally served over cooked white rice.
Peel and Devein the Shrimp
Before getting started, you will need to peel and devein one pound of medium to large shrimp. If you've never peeled and deveined shrimp before, I put together a quick tutorial on how to do it.
You'll need broth for this recipe later on. You can use chicken stock. But rather than diluting your shrimp with the flavor of chicken, save the shrimp shells and use them to make shrimp stock.
How to Make Shrimp Creole
Melt two tablespoons of unsalted butter in a large sauté pan or pot over medium heat. Add 3/4 cup of chopped onion, one small diced green bell pepper, and 1/4 cup of diced celery. Sauté the vegetables until they are tender, about five minutes. Add one clove of minced garlic and sauté for another 30 seconds.
Add 1/2 cup of chicken or shrimp stock, two tablespoons of tomato paste, one 14.5-ounce can of diced tomatoes, 3/4 teaspoon of Cajun seasoning, 1/2 teaspoon of Italian seasoning and one tablespoon of chopped fresh parsley. Bring the sauce to a boil, then reduce the heat and simmer for 10 minutes.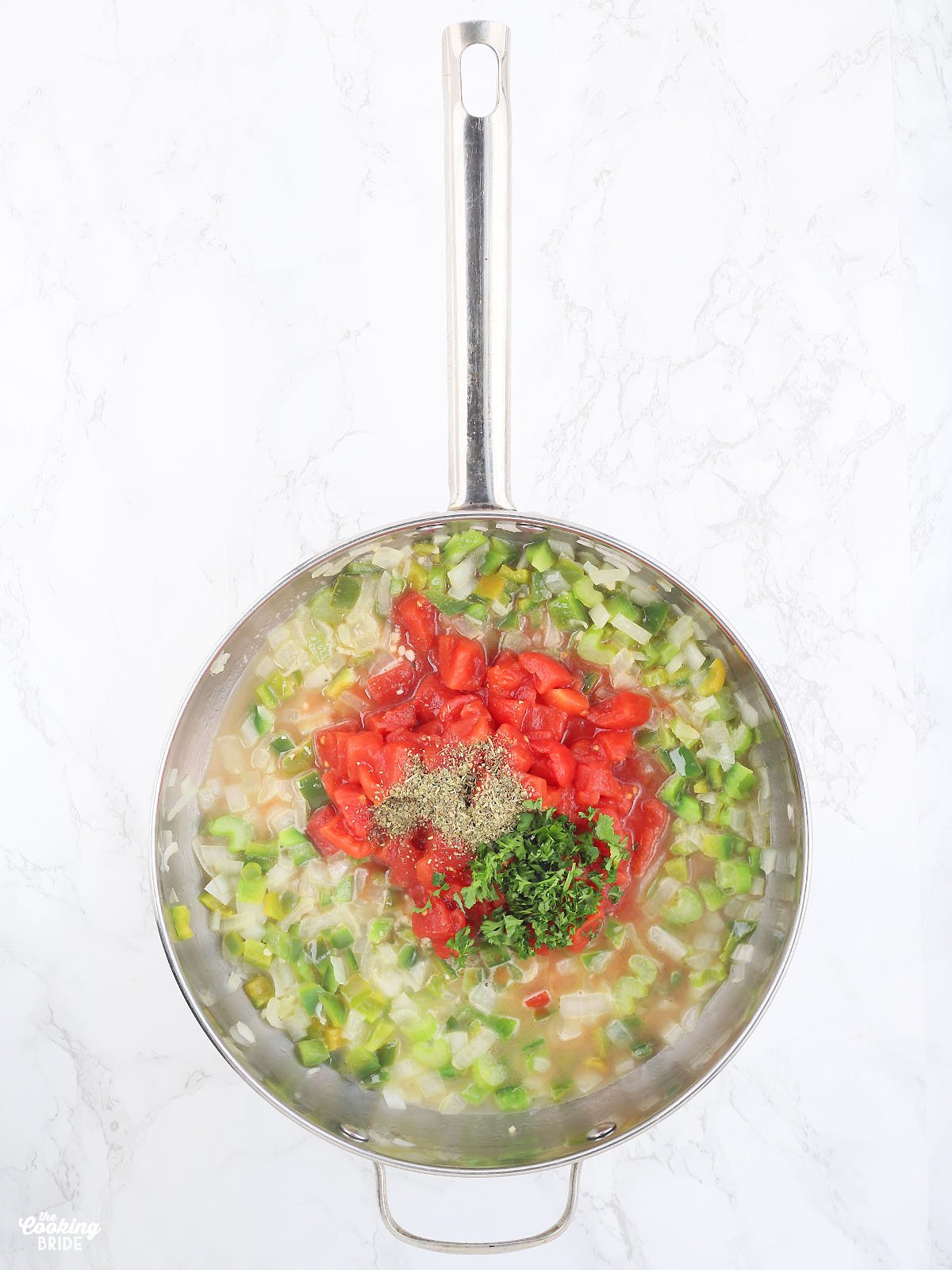 Stir in the pound of shrimp that you peeled and deveined earlier. Continue to simmer until the shrimp are pink and opaque, about five minutes. Season your Shrimp Creole with salt and pepper to your preference. Serve the Shrimp Creole over hot cooked rice. Garnish with green onions, if desired.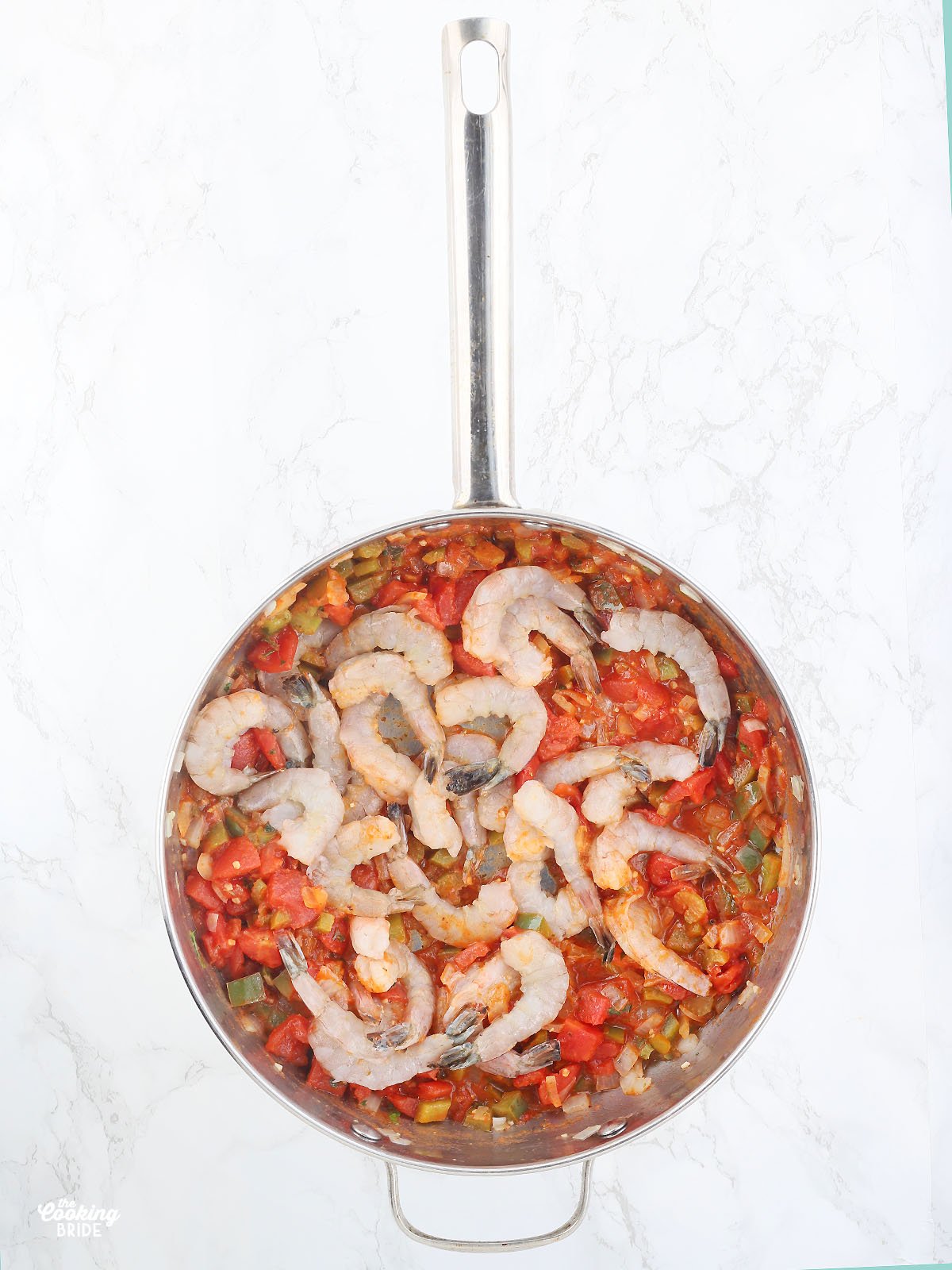 Storage, Freezing and Reheating
Storage. Store leftover Shrimp Creole in an airtight container and place it in the refrigerator within two hours. Consume within four days.
Freezing. Cooked shrimp that has been frozen, thawed and reheated tends to turn rubbery. Therefore, I don't recommend freezing this dish.
Reheating. Shrimp that has been overcooked tends to turn rubbery. I don't recommend trying to reheat this in the microwave for this exact reason. Instead, transfer leftover Shrimp Creole into a saucepan, cover the pan, then reheat slowly over medium-low heat until the Shrimp Creole is heated through. Do not allow the dish to come to a boil.
You Might Also Like: