Last updated on May 23rd, 2023
Cool off on a hot summer day with a bourbon slush in your hand. Sweet tea, lemonade, orange juice, pineapple juice and bourbon are frozen to a slushy consistency.
If you are a bourbon lover like me, this bourbon slush recipe is pretty much perfect. It's my favorite booze in edible frozen form. Come to think of it, even if you aren't a bourbon lover, this recipe is still perfect. Because you really can't taste the booze at all. It's the perfect way to weather through those hot, sultry summer days ahead.
Choosing the Best Bourbon
If you're an avid bourbon drinker, feel free to use your favorite brand. However, I don't know that you'd want to use two cups of your good stuff, especially since the flavor will be masked by the addition of fruit juices and sweet tea. This article outlines some of the best bottles of bourbon for $15 or less. My favorite brand of cheap bourbon, Kentucky Tavern, wasn't listed. It's what I like to mix with my bourbon and cokes and the brand I used for this recipe.
Assemble the Slush Ingredients
To make bourbon slush, you're going to need two cups of homemade or store bought sweet tea one cup of lemonade, 2 1/2 cups of orange juice, two cups of pineapple juice and two cups of bourbon. Combine everything in a large mixing bowl.
Pour the mixture into a 9 x 13 x 2-inch casserole dish. Place the dish on a level surface in the freezer and leave it for eight hours to firm up. Fifteen minutes before serving, remove the dish from the freezer. Grab a fork and start scraping the frozen liquid with the tines until it looks like fluffy ice crystals. Scoop the slush into individual glasses and serve.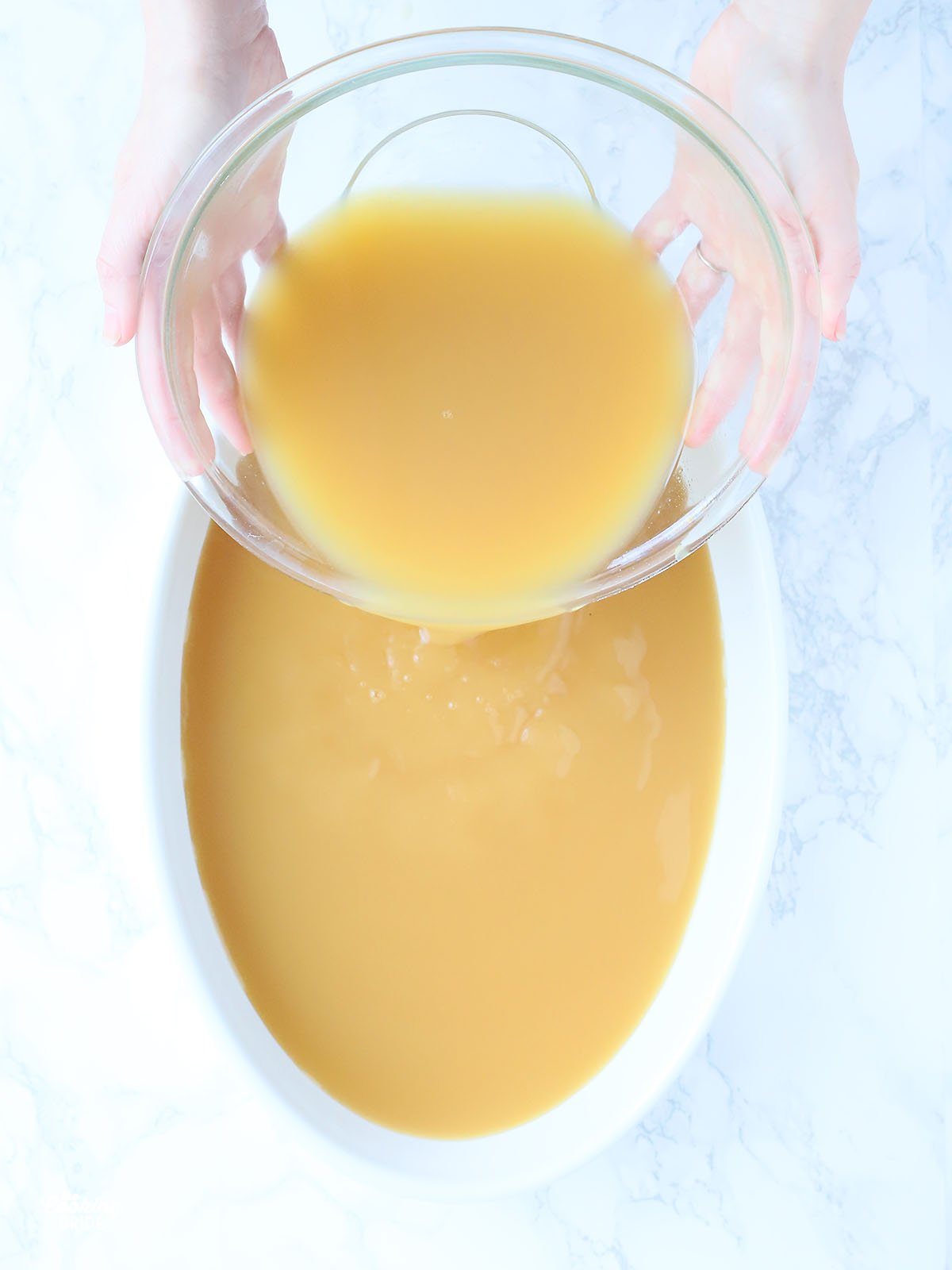 But How Does it Freeze if There's Alcohol in It?
If you've ever placed a bottle of vodka in the freezer, then you know it never freezes, no matter how long you leave it in there. That's because alcohol freezes at a lower temperature than water and most residential freezers never get that cold.
So how am I able to freeze this? The juices freeze; the bourbon does not. Therefore, it never freezes completely solid. And you don't want it to, right? Otherwise, you wouldn't be able to scrape it with a fork later.
Please keep in mind, the ratio of alcohol to other liquids here is important. So don't get any ideas that you're going to up the alcohol to get more of a buzz. Too much bourbon and the juice won't freeze. Period. You'll be left with really cold punch.
Boozy Popsicles!
Remember those cheap fun pops you ate as a kid that came in the long plastic tubes? Did you know you can buy the popsicle bags and make your own? After whipping up my first batch of bourbon slush, I knew the next batch I made needed to be in popsicle form. While the kiddos are spending the summer cooling off with popsicles and romps through the sprinkler, mom is going to be lounging in the shade with her own "fun pop."
You Might Also Like: