Last updated on June 16th, 2023
Cheesy ranch roasted potatoes are a delicious side dish your whole family will enjoy. Baby red potatoes are roasted with creamy Ranch dressing, sour cream, bacon and topped with cheese.
Cheesy roasted ranch potatoes combines four of my favorite foods – potatoes, Ranch dressing, bacon and cheese! It's a perfect side dish that pairs well with everything from Sunday supper to a backyard barbecue.
Parboil the potatoes
The word "parboil" means partially boiling the potatoes until they are almost cooked. This cuts down on the amount of time needed to roast the potatoes in the oven later. This can be done up to two days in advance and you don't have to worry about the potatoes taking on that grayish color that raw potatoes can take on if you cut them up too early.
Start by quartering 2 ½ pounds of red baby potatoes. Place the potatoes in a large stock pot and cover them with cold water. Bring the water to a boil over medium high heat, then reduce the heat to medium low and simmer the potatoes for 10-15 minutes. You should be able to pierce the potatoes with a fork, but they aren't falling apart. Strain the potatoes and set aside.
Cook the bacon and mix the ranch sauce
Cook one 16-ounce package of bacon until crisp. Drain the cooked bacon on paper towels, then coarsely chop. Combine the bacon with 1/4 cup sour cream and 1/2 cup ranch dressing.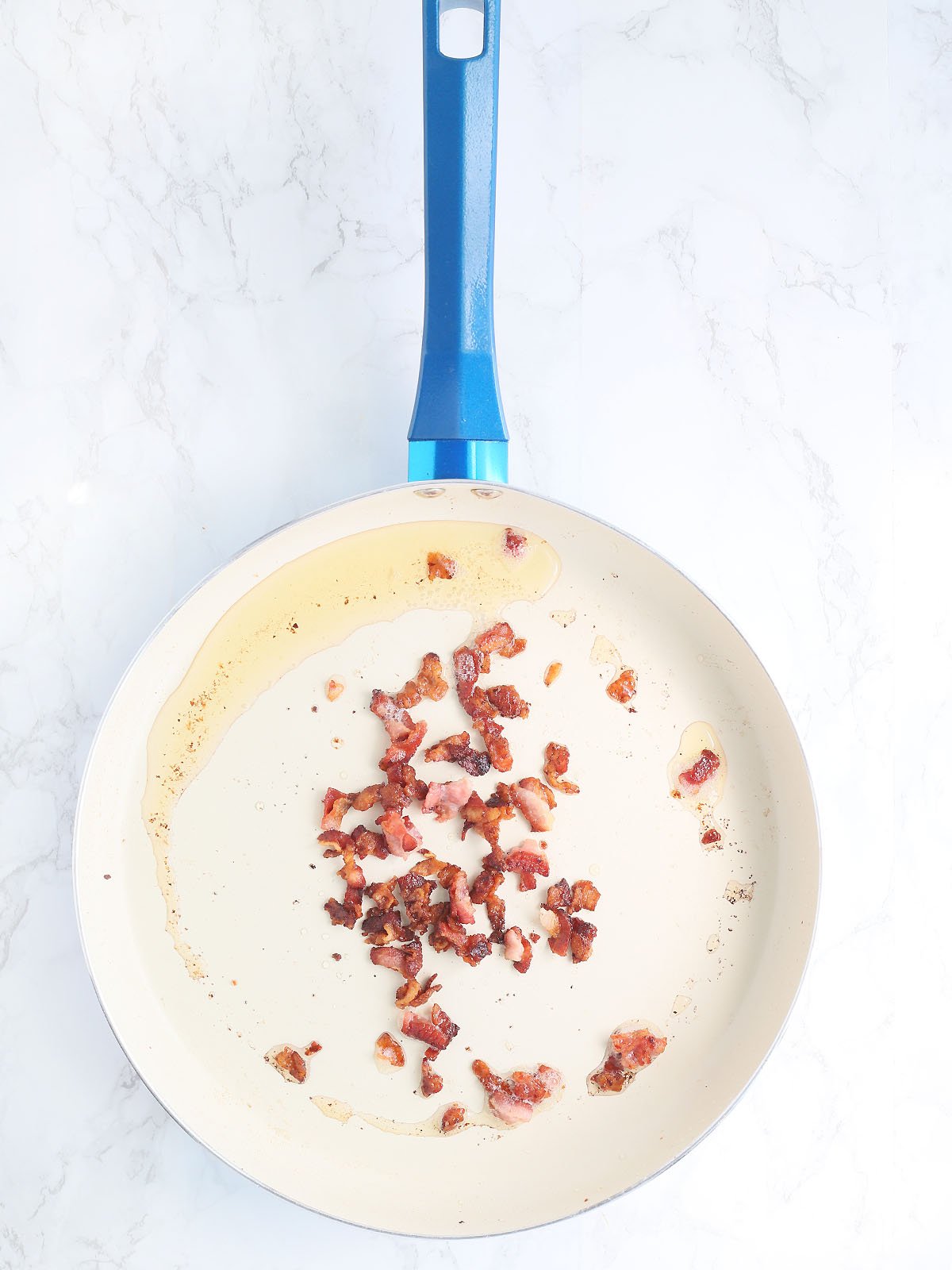 Assemble Cheesy Ranch Roasted Potatoes
Preheat the oven to 375 degrees. Layer the potatoes and two cloves of minced garlic in a 9 x 12 x 2-inch casserole dish. Pour the ranch sauce over the top and stir the potatoes to coat.
Sprinkle the cheddar cheese over the top of the potatoes. If you want to add a little crunch, mix the cheese with 1/2 cup melted butter and 1/2 cup breadcrumbs before adding it to the top of the dish. Bake for 15-20 minutes until the potatoes are tender and the cheese is melted.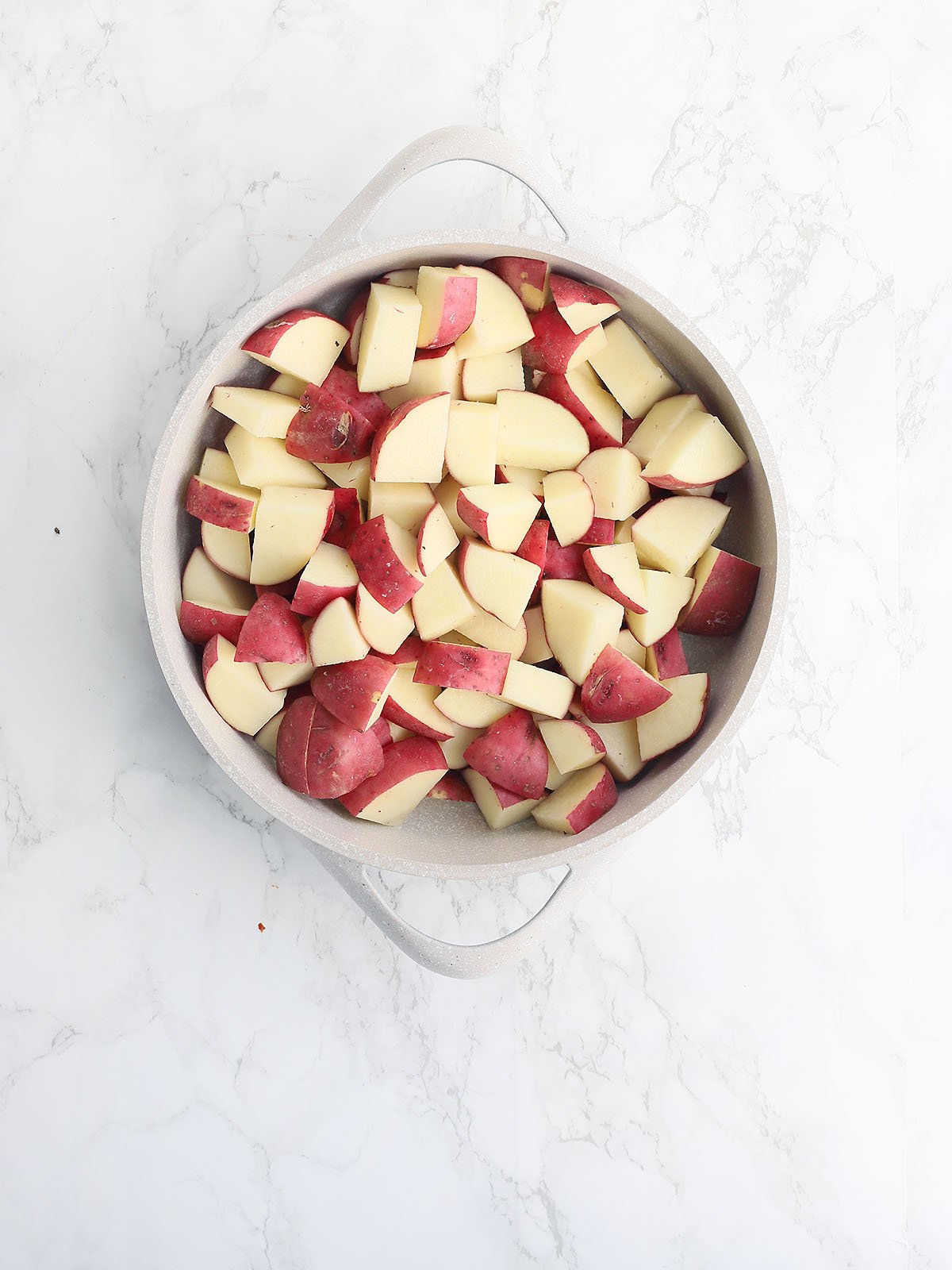 Storing, Reheating and Freezing
Storing: Allow any leftovers to cool completely. Store in an airtight container in the refrigerator. Leftovers should be consumed within 3-5 days.
Reheating: Leftover potatoes can be reheated for a minute or two in the microwave. They can also be reheated in a 350-degree oven for 10-15 minutes until heated through.
Freezing: Freezing can diminish the texture of the potatoes; therefore, it is not recommended that you freeze this dish.
What to Serve with Cheesy Ranch Roasted Potatoes