Last updated on October 16th, 2023
Easy baked venison meatballs are juicy and full of flavor. Make a batch today to serve with your favorite pasta sauce.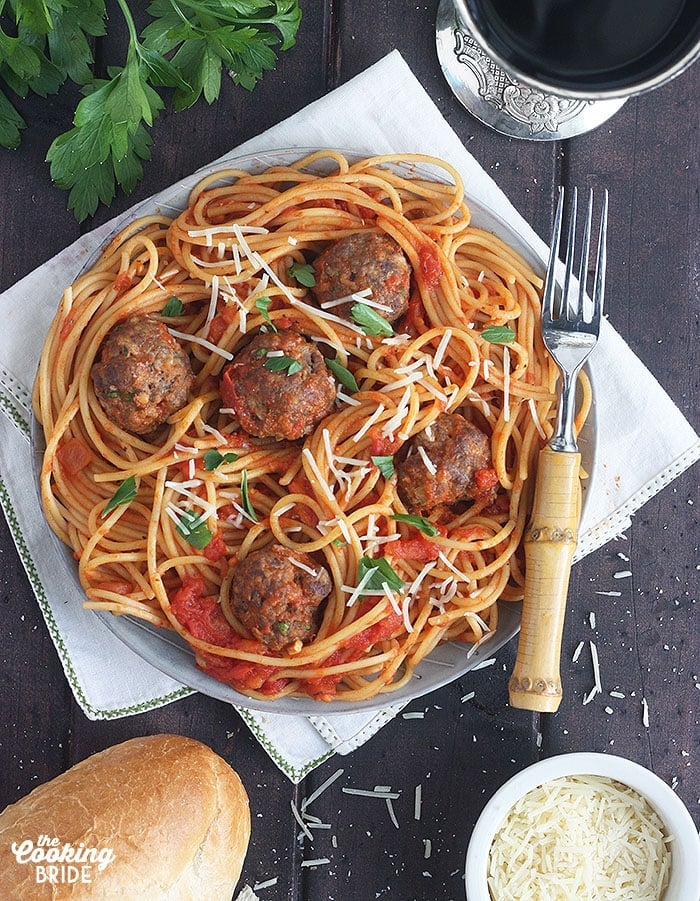 Before I married my husband, I adamantly swore that I did not like venison. It was gamey, it was chewy, it was so not like beef or pork meat. Then my husband decided to take up deer hunting two years into our marriage. Before long, I was faced with a freezer full of deer meat and no clue what to do with it.
Ground venison is similar to ground turkey in that it is very lean. I started incorporating it into soup and chili, even tacos. We've also had success with deer burgers. It does not have the gamey flavor I was expecting.
As I became more experienced cooking with cooking venison, I started branching out with my recipes. I enjoy using the tenderloin in venison bourguignon and spicy venison stew, both popular dishes on the blog. But my favorite way to use ground venison is homemade meatballs.
How to Make Venison Meatballs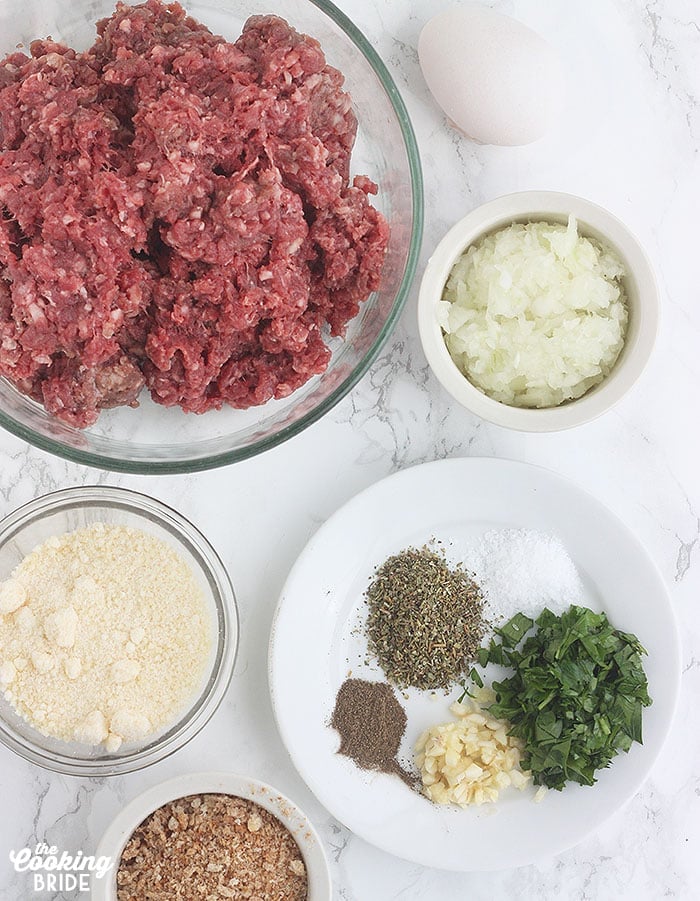 Bagging a deer is the hard part. But making this venison meatball recipe is easy. Start by preheating your oven to 450 degrees. Line a baking pan with a sheet of aluminum foil and spray the foil with cooking spray. Set the pan aside.
Combining the ingredients
While making meatballs is easy, it does require a little care. Overmixing the meat can result in a tough meatball. Start with 1/3 cup of breadcrumbs. Bread serves as a binder and helps the meatballs to keep their shape and stick together once baked. I prefer to make my own homemade breadcrumbs out of leftover stale bread. You could also pulse one whole slice of bread in a food processor. Place the breadcrumbs in the bottom of a large mixing bowl.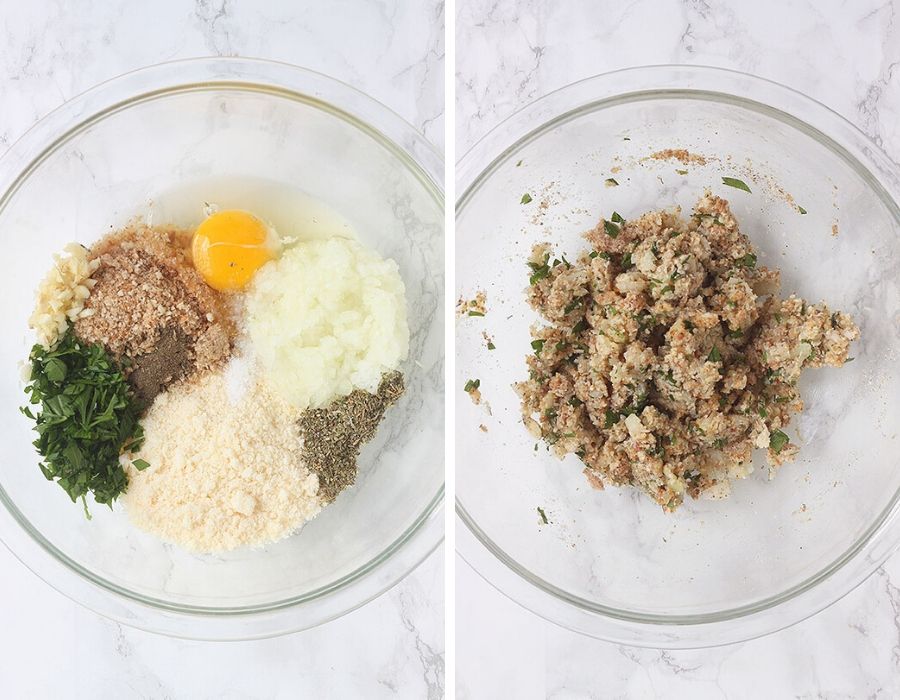 Next, add 1/4 cup of grated Parmesan cheese, 1/2 cup of finely chopped onion, 2 cloves of minced garlic, 1 tablespoon of dried parsley (or two tablespoons of fresh), 1 teaspoon of dried thyme leaves (or two teaspoons of fresh), one lightly beaten egg, 1/2 teaspoon salt and some fresh ground pepper to taste.
Mix these ingredients together until everything is evenly combined. Then add the ground venison meat. I like to get in there and use my hands for this next step (make sure they are clean). In my opinion, two hands do a faster and more thorough job of getting everything combined than a spoon.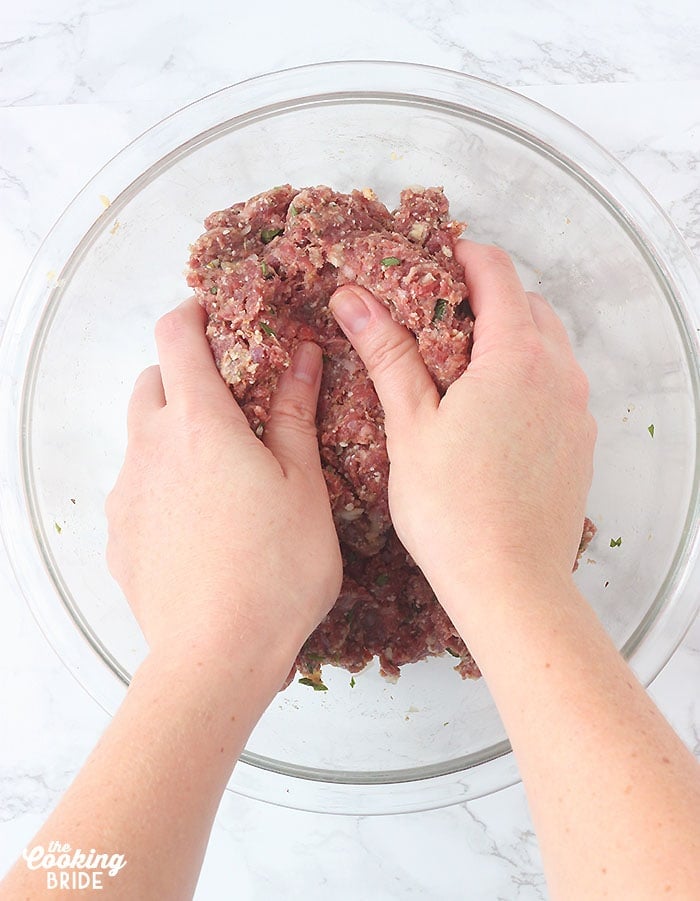 Forming the meatballs
Once the meatballs ingredients are mixed, we need to start forming them into meatballs. I use a cookie scoop to ensure every meatball is a consistent shape and size. Once I scoop out the meatball, I give it a quick roll between the palms of my hands to smooth out any rough edges.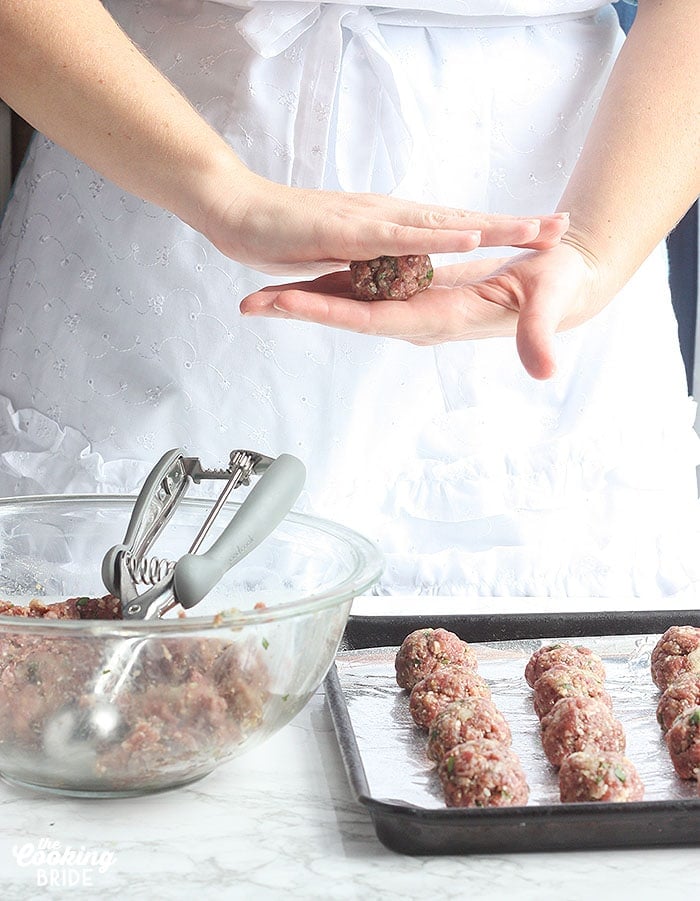 These meatballs will not spread, so you only need to leave enough room between each so that they are not touching. Bake the meatballs for 10 minutes until they are cooked through and no longer pink.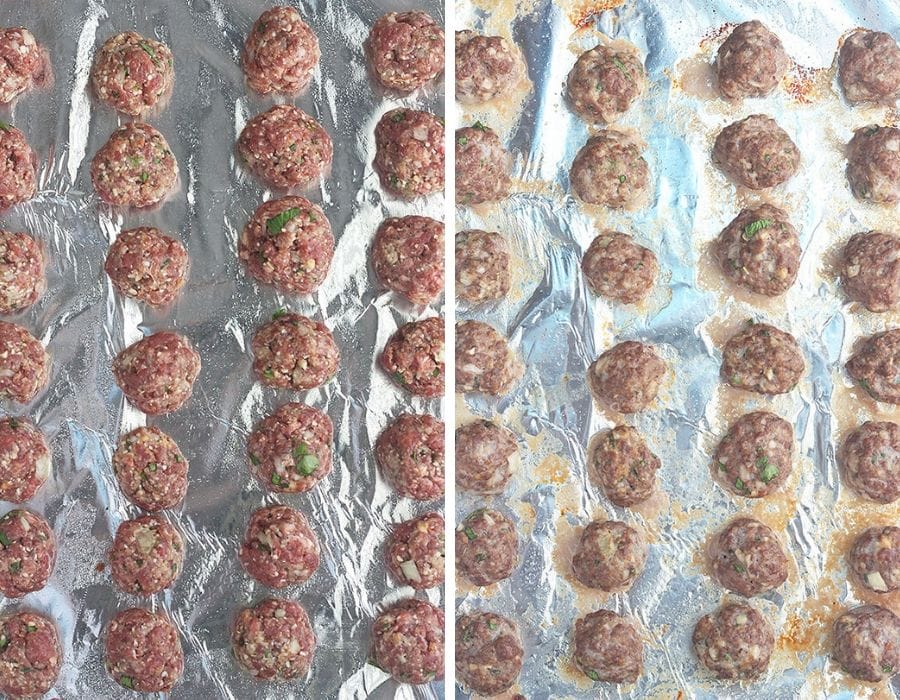 How to use Baked Venison Meatballs
Toss a few venison meatballs in your favorite spaghetti sauce just before serving and heat through. Use them in this delicious Apricot Bourbon Sauce for a delicious appetizer or tailgating dish. Or braise them in a little beer and serve them over egg noodles.
Freezing Instructions
Leftover venison meatballs freeze beautifully. I recommend placing cooked meatballs in a single layer on a baking sheet and allow them to freeze solid. Then transfer them to a plastic freezer bag. Freezing the meatballs individually prevents them from sticking together and will allow you to thaw only what you need. Frozen meatballs do not need to be thawed beforehand. Simply heat them through with a little sauce.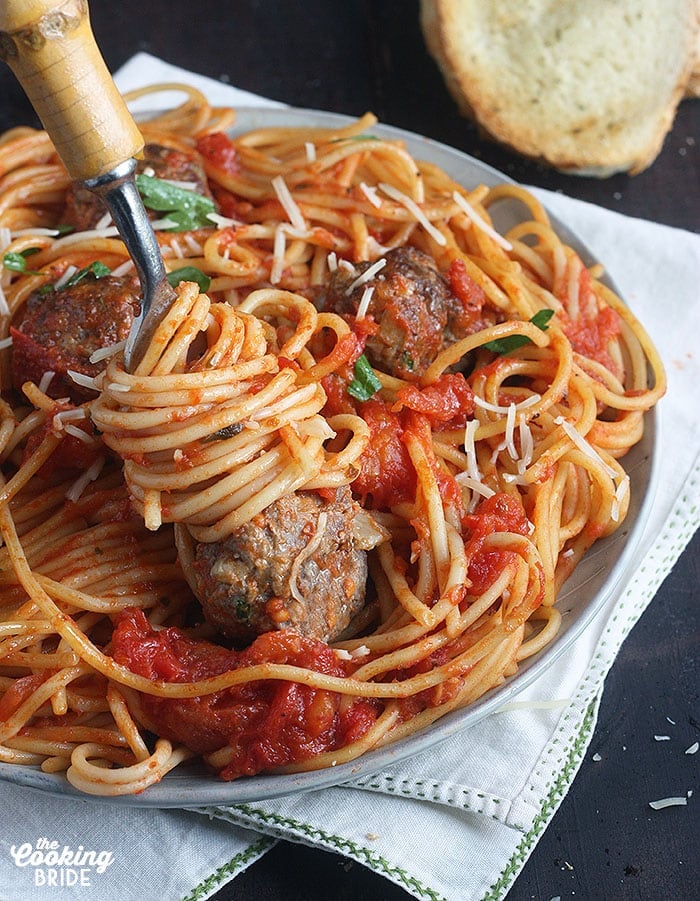 More Deer Meat Recipes:
You Might Also Enjoy:
Baked Venison Meatballs
Easy baked venison meatballs are juicy and full of flavor. Make a batch today to serve with your favorite pasta sauce.
Ingredients
1/3

cup

breadcrumbs

1 whole slice of bread pulsed into crumbs

1/4

cup

grated Parmesan

1/2

cup

finely chopped onion

2

cloves

garlic minced

1

tablespoon

dried parsley

1

teaspoon

dried thyme leaves

1

egg lightly beaten

1/2

teaspoon

salt

Freshly ground black pepper

1

pound

ground venison meat
Instructions
Preheat the oven to 450 degrees F. Line a baking pan with aluminum foil and spray with cooking spray.

Combine the breadcrumbs, Parmesan cheese, onion, garlic, parsley, thyme, egg and salt in a large mixing bowl.

Once the ingredients are well-mixed, add ground venison. Using your hands, combine ingredients.

Form meatballs into 1 1/2-inch balls (a cookie dough scoop works well).

Place meatballs on a greased cookie sheet. Bake for 10 minutes until meatballs and brown and no longer pink in the center.

Makes about 20-24 meatballs
Nutrition
Serving:
1
meatball
|
Calories:
55
kcal
|
Carbohydrates:
1.3
g
|
Protein:
9.4
g
|
Fat:
1.1
g
|
Saturated Fat:
0.4
g
|
Polyunsaturated Fat:
0.1
g
|
Monounsaturated Fat:
0.1
g
|
Cholesterol:
34
mg
|
Sodium:
149
mg
|
Potassium:
4.7
mg
|
Fiber:
0.1
g
|
Sugar:
0.1
g
|
Vitamin A:
0.4
IU
|
Calcium:
0.4
mg
|
Iron:
0.8
mg