Last updated on November 7th, 2023
Hot curried fruit is perfect as a sweet side dish or a topping for yogurt or oatmeal. Curry powder and cinnamon adds a spicy, aromatic touch to peaches, pineapple and sweet cherries.
I have the pleasure of hosting Christmas Day lunch at my house every year. I don't have some grand, elegantly decorated house or massive dining room that seats a football team. In fact, my house is pretty small. Since I host, I provide the main course and everyone else brings a side. For two years in a row, my mother-in-law has brought this winning dish.
Don't just pigeon hole this hot curried fruit to Christmas. It pairs well with an Easter ham, as a Mother's Day brunch side or even as a topping on your morning oatmeal or yogurt.
What is curry?
Curry is a name that encompasses several things. You've probably heard of a stewed dish call a curry. Then there is curry powder. You can usually find it in the spice aisle at your grocery store.
Turns out, curry powder isn't one spice. It's several spices — such as turmeric, ginger, and coriander — ground together. It's used a lot in Indian cooking.
How to Make Hot Curried Fruit
Start by preheating the oven to 350°F. Melt one stick of unsalted butter in a medium saucepan. Once the butter is melted, whisk in one cup of brown sugar and two teaspoons of curry powder. Keep whisking until the sugar and curry powder are combined. It will have the look and texture of wet sand.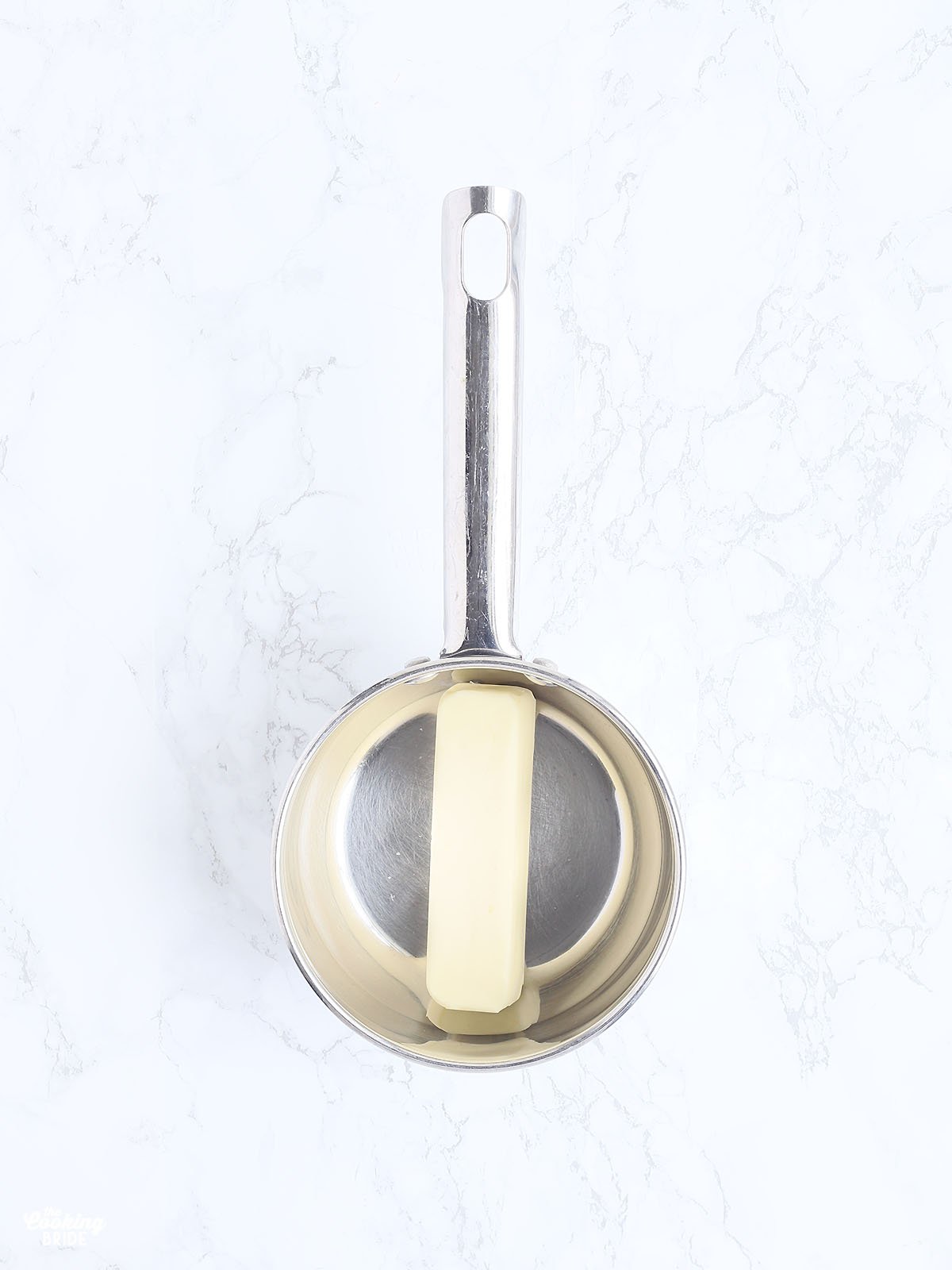 Next, drain one 14.5-ounce can of sliced peaches, a 14.5-ounce can of sliced pears, a 20-ounce can of pineapple chunks and one 14.5-ounce can of sweet cherries (make sure they are pitted). Combine all the fruit in a 9 x 13 x 2-inch casserole dish.
Pour the butter mixture over the fruit. Mix everything together. Bake the curried fruit for 30 minutes until the syrup is bubbling. Serve warm.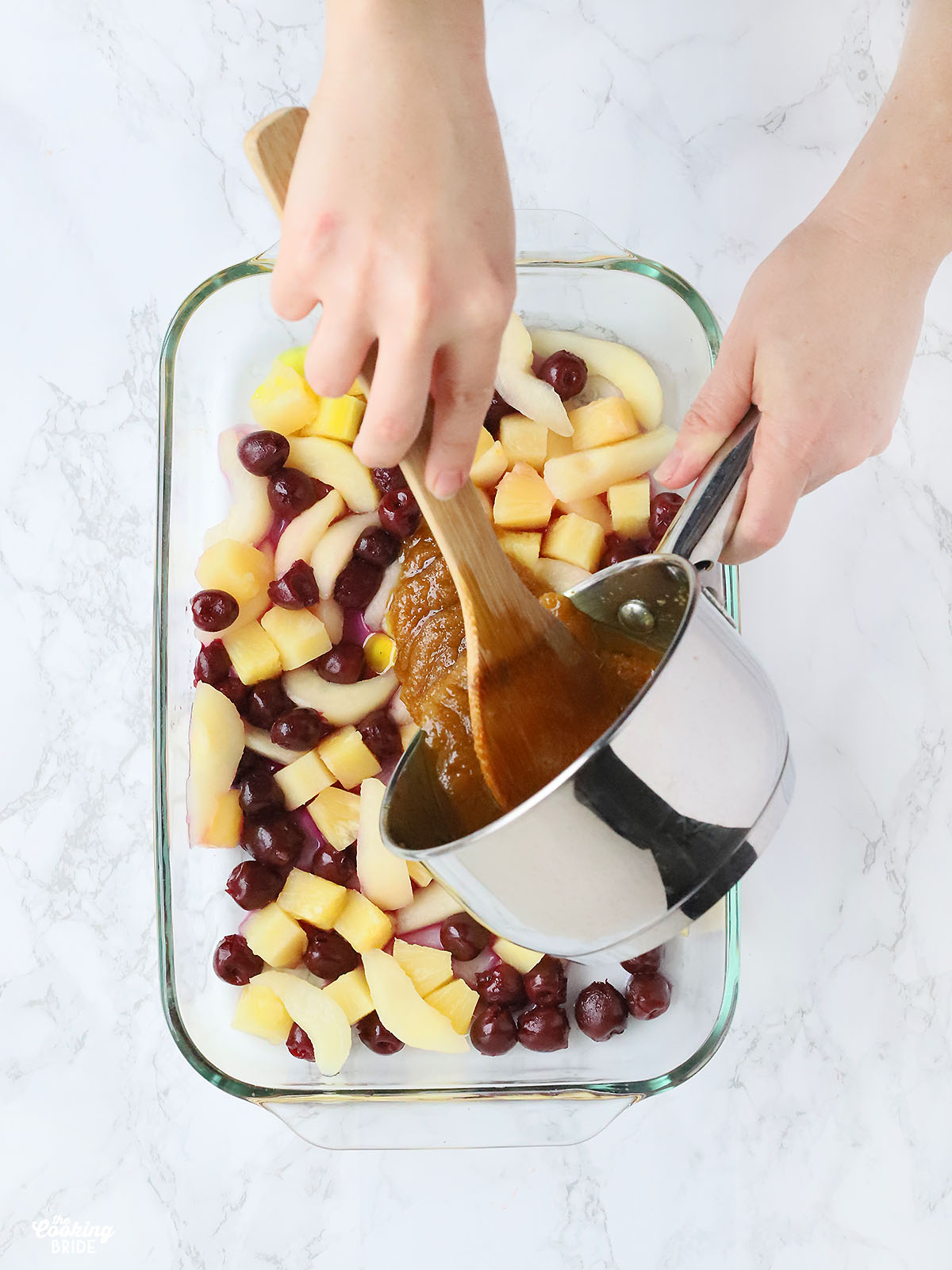 Storage, Freezing and Reheating
Storage. Hot curried fruit should be stored in an airtight container in the refrigerator within two hours. Consume within one week.
Freezing. This dish cannot be frozen.
Reheating. Hot curried fruit can be reheated in the oven, on the stovetop or in the microwave. For the oven, preheat the oven to 350°F. Pour the fruit into an oven safe dish and bake for 10 minutes or until the fruit is heated through. For stovetop, pour the fruit into a medium saucepan. Cover and heat over medium heat until the fruit is heated through, about 10-15 minutes. For the microwave, place the fruit in a microwave safe bowl. Heat for 1-2 minutes, depending on the strength of your microwave, until heated through.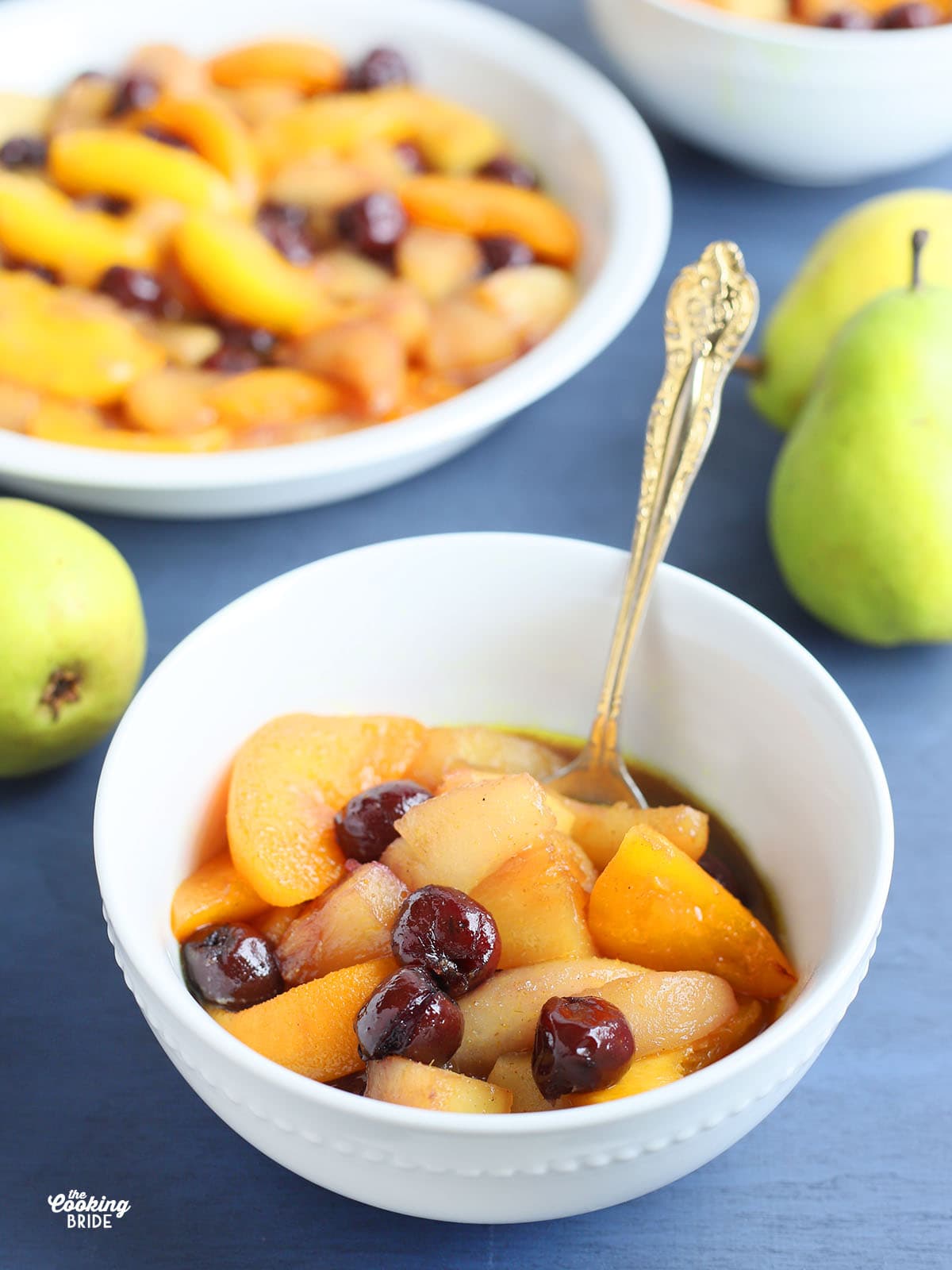 You Might Also Like: