Last updated on May 22nd, 2023
Quick and easy meatball tortellini soup is loaded with diced tomatoes, basil, fresh veggies, sausage meatballs, and cheese tortellini.
I have been making this meatball tortellini soup for a long time. It's one of the first recipes I added to my arsenal waaaay back when I was a single woman living on my own in a one-bedroom apartment. Every so often, when my boys are running wild through the house, I miss that quiet little apartment.
The broth has that tomato-basil quality, while the veggies give it a fresh quality I sometimes miss when it's the middle of winter and everything in my garden is long past dead. The Italian sausage meatballs and tender cheese tortellini make it a filling and slurp-worthy dish.
Form the Meatballs
I used one 16-ounce package of ground Italian sausage. If all you can find are Italian sausage links, you will need to remove them from the casing first. Using clean hands, form the Italian sausage into small meatballs, about the size of a nickel.
Heat one tablespoon of vegetable oil in a large stock pot over medium heat. Working in batches, brown the meatballs until they are not longer pink. If the meatballs are browning too quickly, reduce the heat to medium low. Drain the meatballs on a layer of paper towels and set aside. Drain the grease from the pot.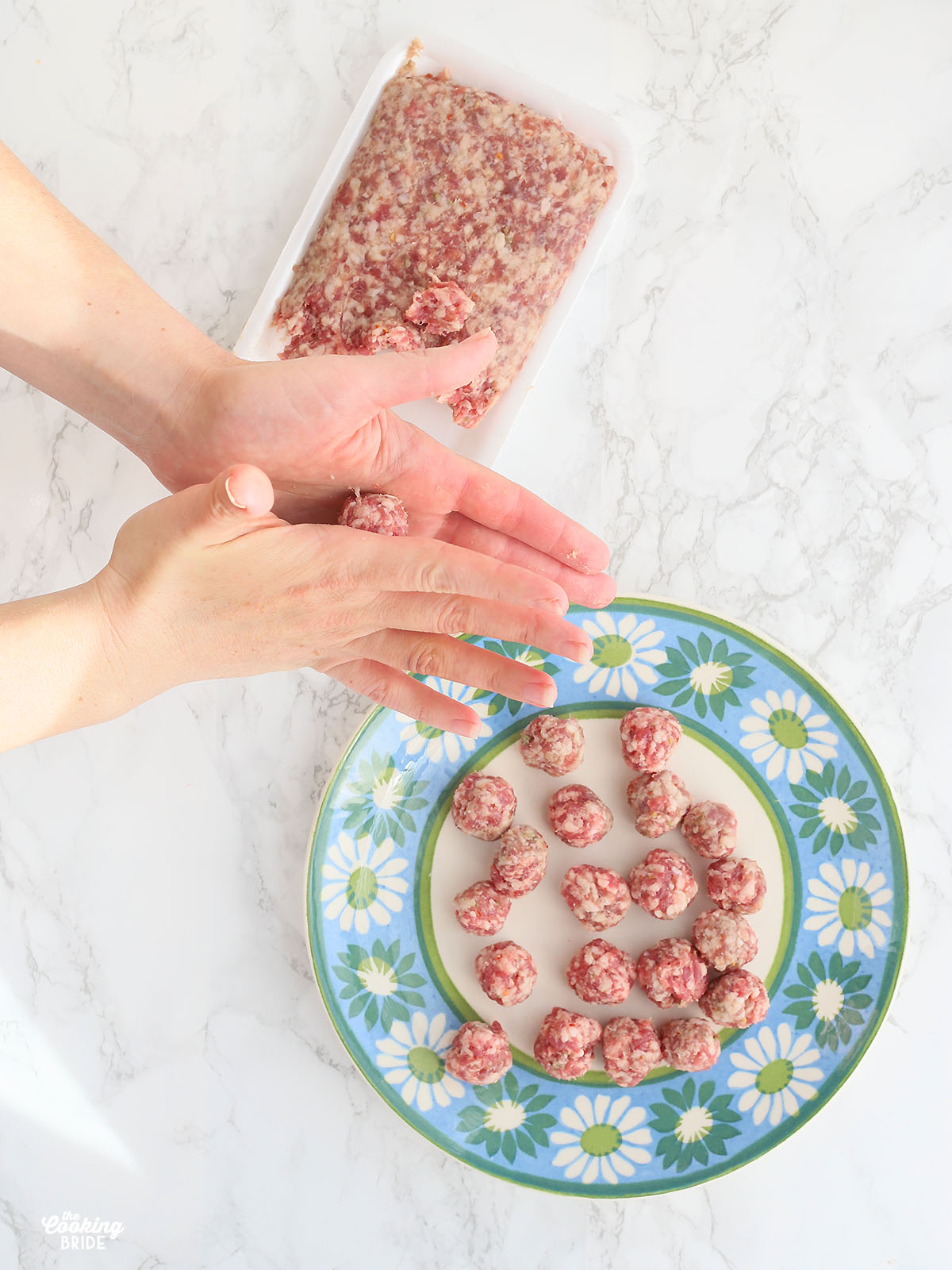 Add the Vegetables and Broth
In the same pot, add three cups chicken broth, one teaspoon of whole fennel seeds, one 15 oz. can of tomato sauce, one 14.5 oz. can of diced tomatoes, and ¾ cup of chopped carrots. Bring the pot to a boil. Reduce heat to low, cover, and simmer until carrots are tender, about 10 minutes.
Next, add ¾ cup of chopped yellow squash, ¾ cup of chopped zucchini, three tablespoons of chopped fresh basil or one tablespoon of dried basil and two cups of frozen cheese tortellini. Return the pot to a boil over medium high heat and cook until tortellini is tender, about 4-6 minutes. Add meatballs back to the soup and heat through. Season the soup with salt and pepper to your preference. Garnish with Parmesan cheese if desired.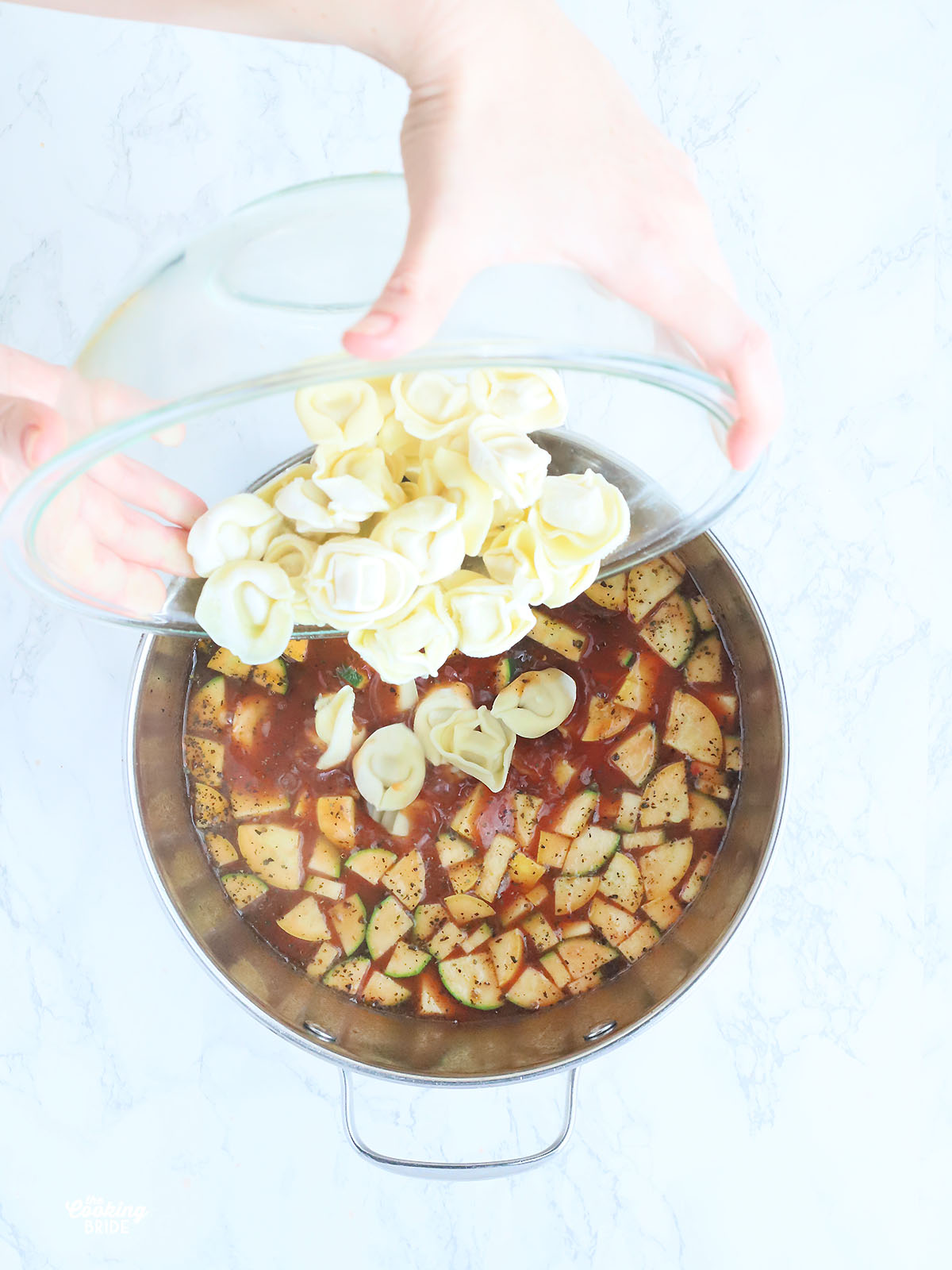 Storage, Freezing and Reheating
Storage. Leftover soup should be placed in an airtight container in the refrigerator and consumed within one week.
Freezing. I do not recommend freezing this soup. Freezing can change the texture of the tortellini, squash and zucchini.
Reheating. Reheat the soup in a medium saucepan over medium low heat. The tortellini may soak up some of the broth. If that's the case, add a bit more chicken broth.
You Might Also Enjoy