Last updated on May 25th, 2023
Turn those yellow squash from the garden into a delicious summer succotash side dish. Fresh squash, zucchini, lima beans and onions are seasoned with crispy bacon and creamy butter.
Succotash is one of those words that's just fun to say, don't you think? I developed this summer succotash recipe out of necessity. Our yellow squash plant has been producing squash faster that we were eating it and I needed a way to use it up fast.
Succotash was introduced to the American colonists by the Native Americans in the 1600's. The word translates to mean "broken corn kernels." Traditional succotash does contain sweet corn. Mine does not. I wanted a bright variety of color and since I already had a yellow vegetable, I decided to leave the corn out and stick with summer squash. If you want to add the corn back in, go right ahead.
Cook the Lima Beans
Lima beans are another common ingredient in succotash. I'm using one 10-ounce bag of frozen baby lima beans. "Baby" just means they are smaller in size. However, canned or fresh lima beans can be used. If using frozen or fresh, be sure to cook your lima beans first. I followed the directions included on the back of my bag of frozen lima beans. Once cooked, drain any excess water from the bowl and set aside.
Prepare the Bacon
Chop three slices of uncooked bacon and add them to a large skillet that has been heated over medium heat. Cook the until it is crisp. Remove the bacon from the skillet and drain on paper towels. Be sure to reserve the bacon grease. We are going to use the grease to season our veggies in the next step.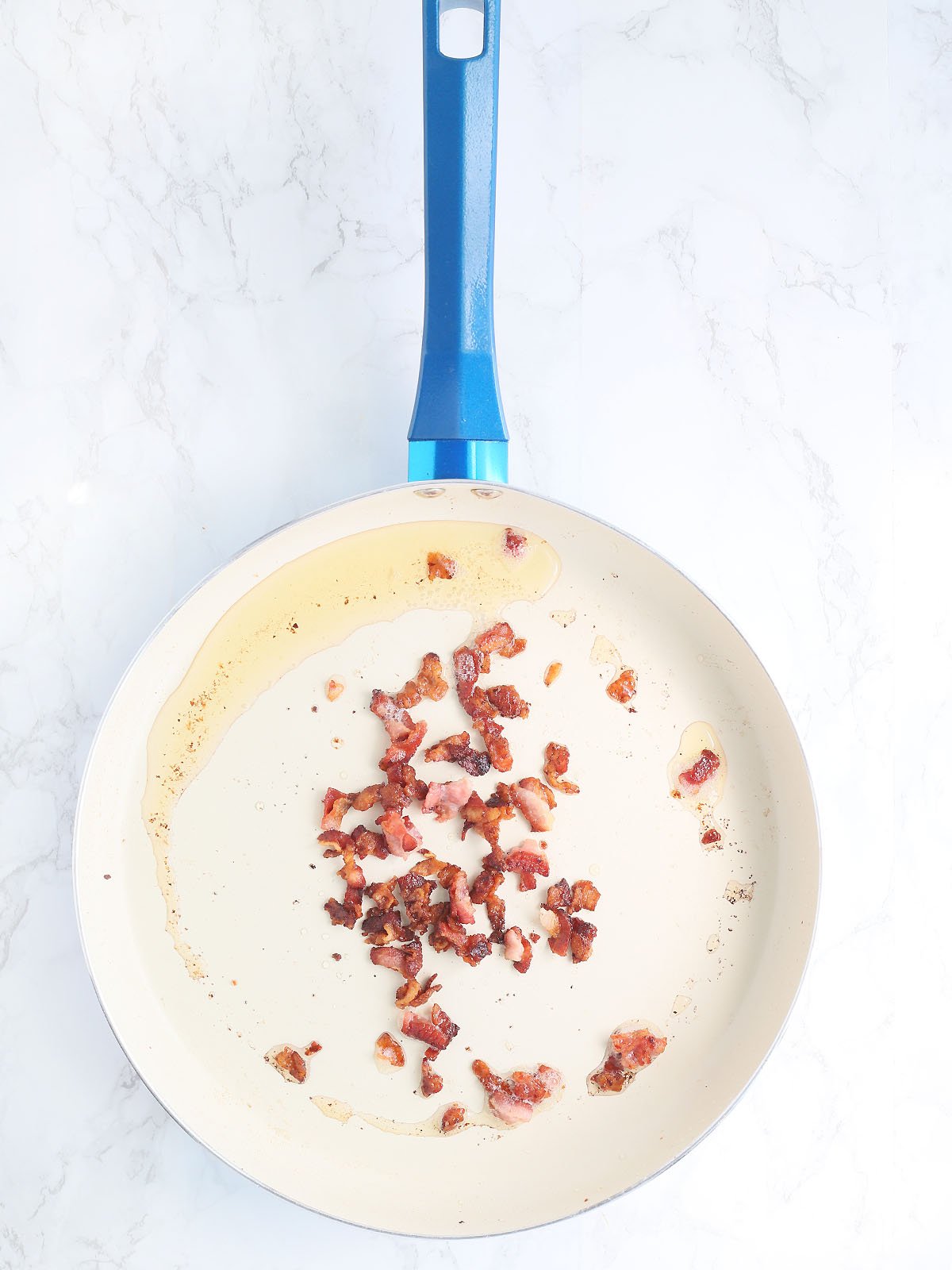 Sauté the vegetables
To the hot bacon grease, add one diced medium yellow squash, one diced medium zucchini, one diced medium red bell pepper and one cup of diced yellow onion. Sauté the vegetables for about 5-7 minutes until they are crisp- tender. Add two cloves of minced garlic and sauté for another 30 seconds.
Assemble the summer succotash
Return the lima beans and bacon back to the pan, along with three tablespoons of unsalted butter. Continue to sauté until the butter is melted, stirring frequently to coat the vegetables in the mixture. Season the succotash with salt and pepper to your preference.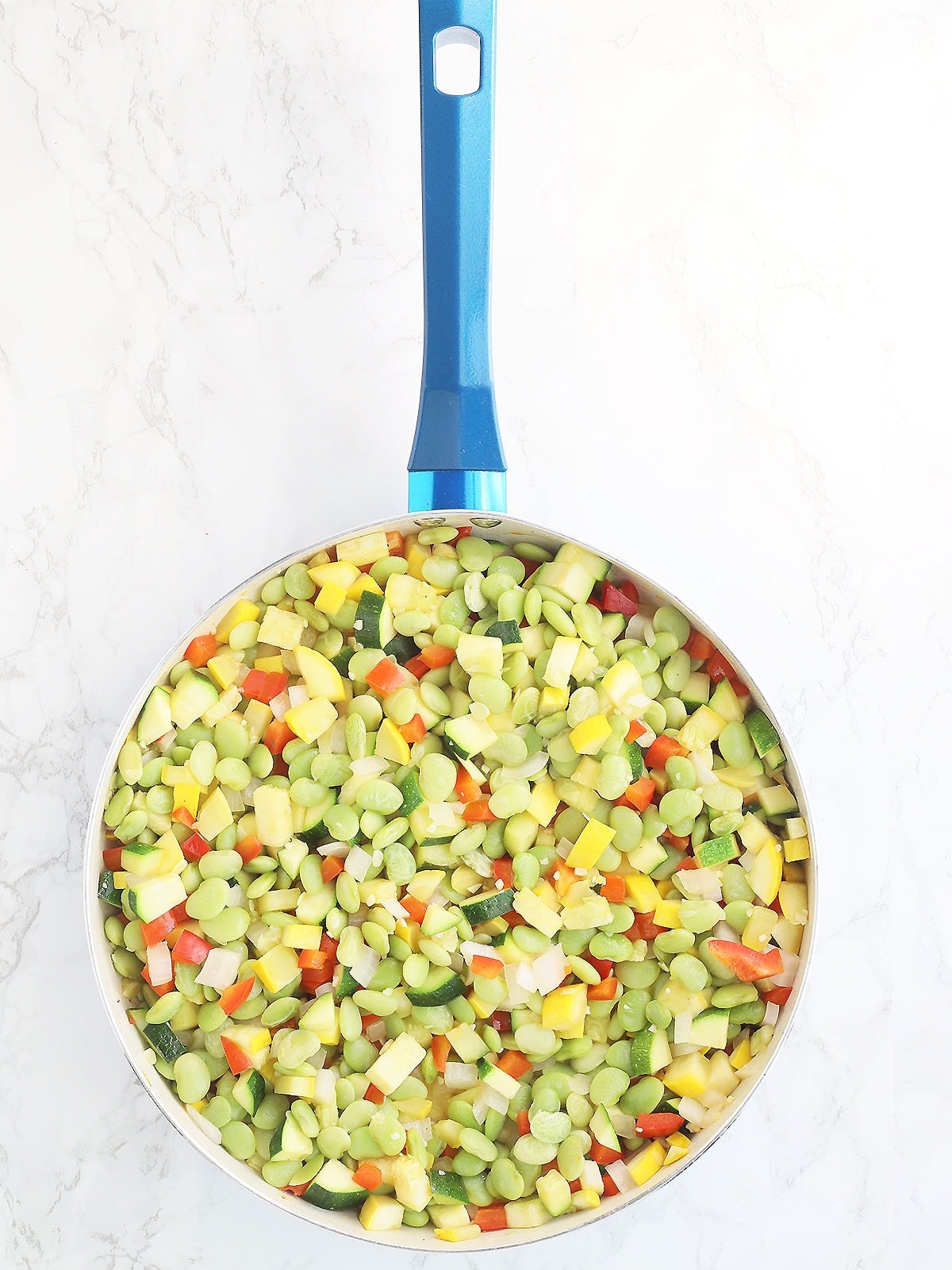 Storage and reheating
Storage. Place any leftover succotash in an airtight container. Store in the refrigerator and consume within five says.
Reheating. Summer succotash can be reheated in 1–2-minute increments in the microwave. Likewise, reheat the succotash over low heat in a skillet or saucepan until heated through.
Serve Summer Succotash With