Last updated on April 2nd, 2023
Upside down fig cake is a great way to use up a bounty of fresh figs. Halved figs and pecans mixed with butter and brown sugar adorn the top of a light and fluffy cake drizzled with vanilla glaze.
I'm fortunate that my parents have a huge fig tree in their yard and every summer around this time, they bless me with a couple of quart sized plastic bags stuffed with figs. I use them to make my family's favorite Strawberry Fig Preserves and Fig Preserves. I've even made Fig Ice Cream. This year, I decided to try something different – cake. I layered halved figs in the bottom of a cast iron skillet before pouring cake batter over the top. I ended up with a beautiful upside down fig cake that I drizzled with homemade vanilla glaze. It ended up being delicious!
Arrange the Figs
Preheat your oven to 375° F. Melt ½ cup of unsalted butter in a 9- or 10-in. ovenproof skillet or cake pan. Once the butter is melted, sprinkle ½ cup of brown sugar into the butter and mix well until sugar is dissolved.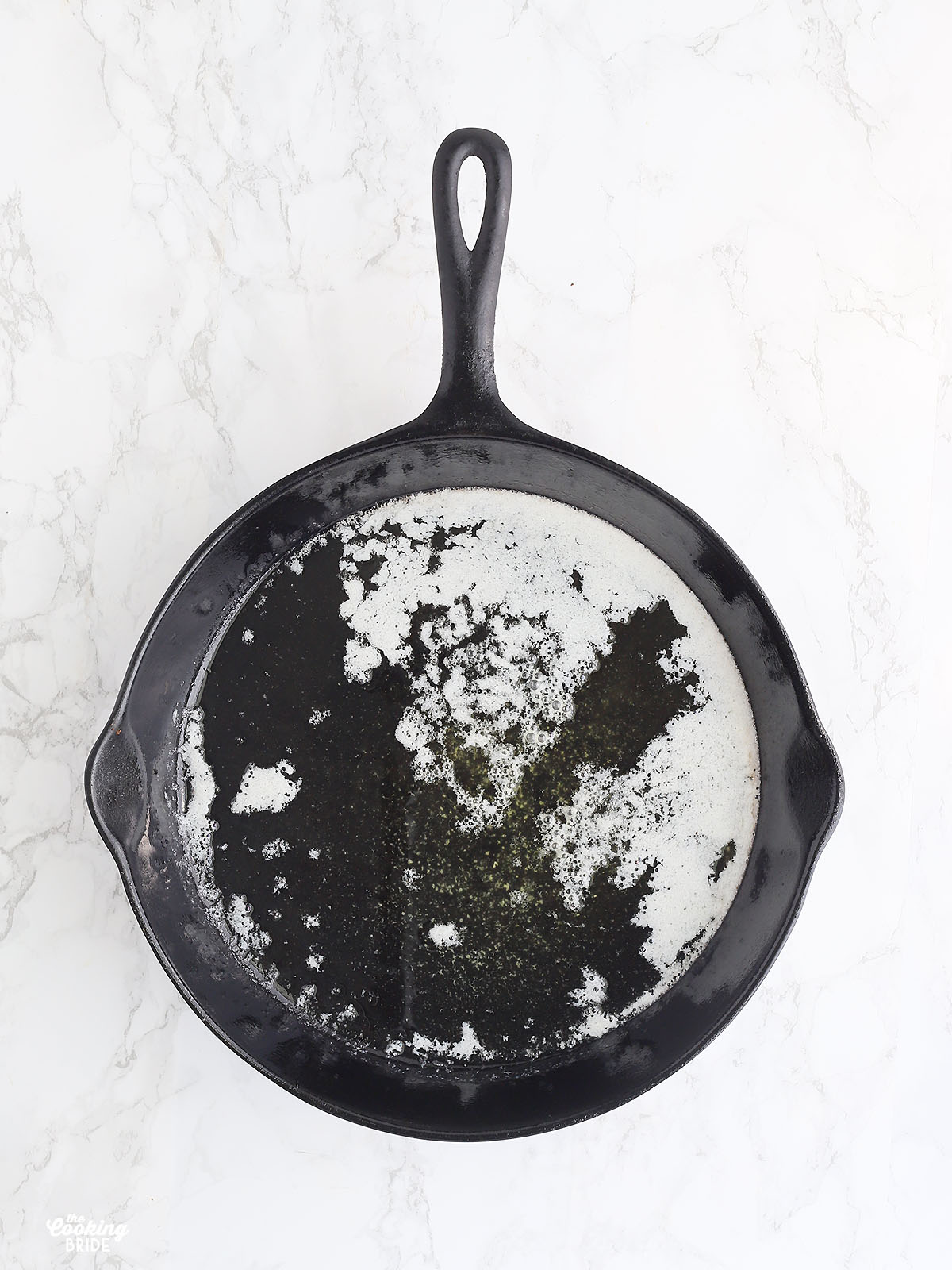 Arrange the fig halves cut side down in a concentric circle over the sugar and butter. Sprinkle ½ cup of chopped pecans over the figs. Set the pan aside for now.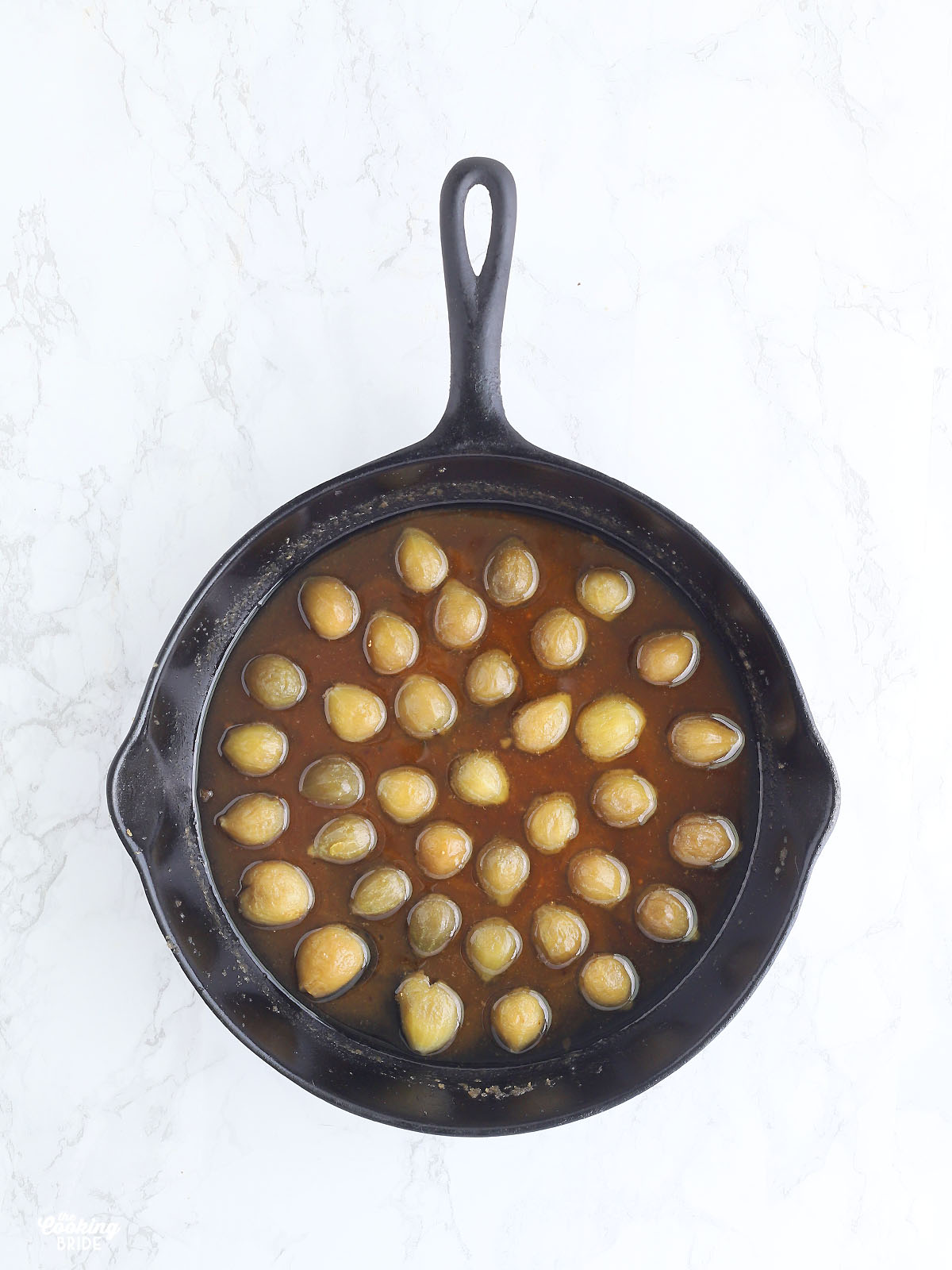 Make the cake batter
In a large bowl, beat three large egg yolks until they are thick and pale yellow. Gradually add one cup of sugar and beat well. Blend in one teaspoon of vanilla and 1/3 cup of spiced rum.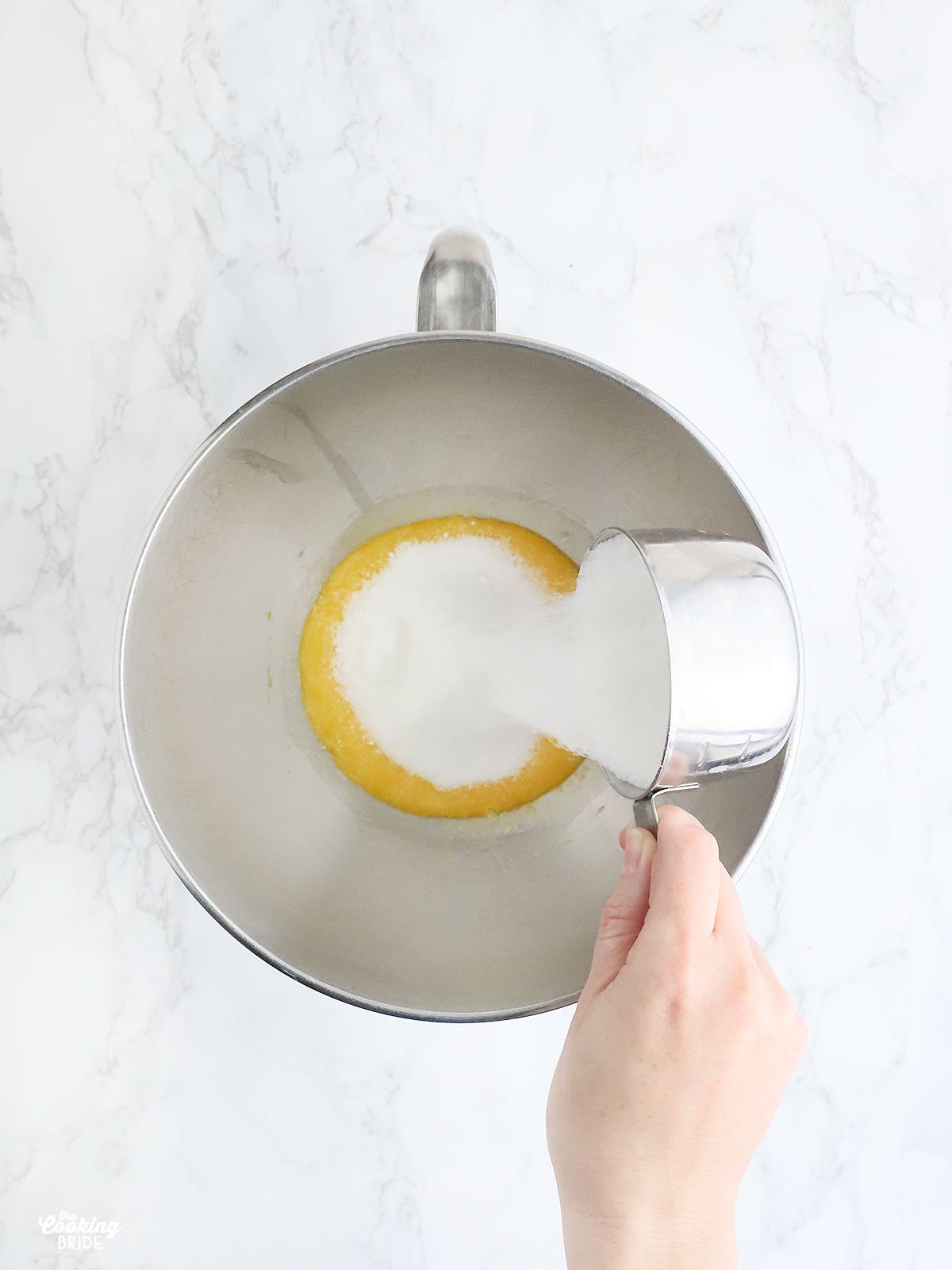 Combine one cup of all-purpose flour, one teaspoon of baking powder, ¼ teaspoon salt, one teaspoon of nutmeg and one teaspoon of cinnamon. Gradually add the dry ingredients to the wet ingredients and mix well.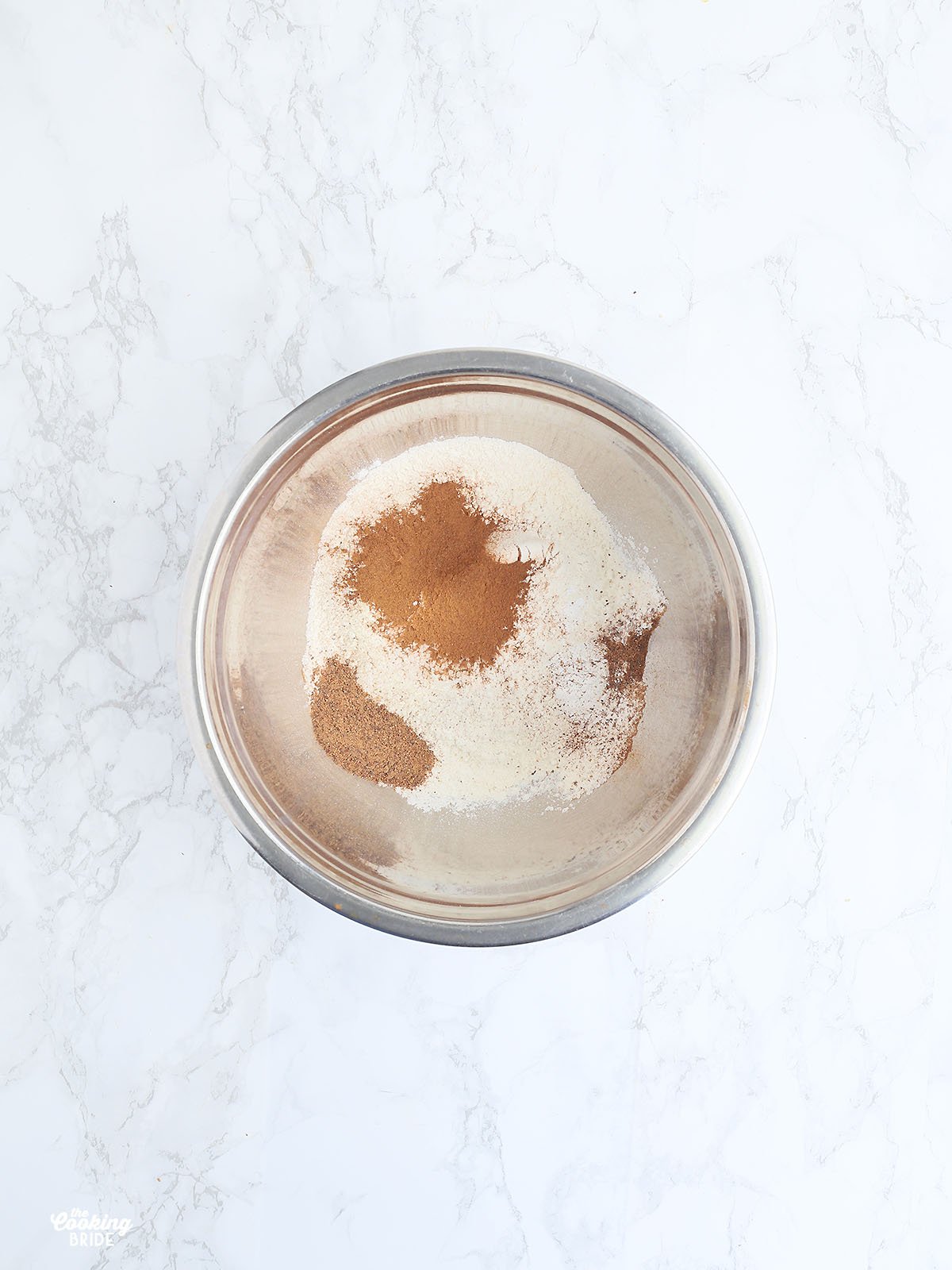 In a small bowl, beat the three egg whites on high speed until stiff peaks form. Gently fold the eggs whites into batter. Pour the cake batter into the skillet or cake pan.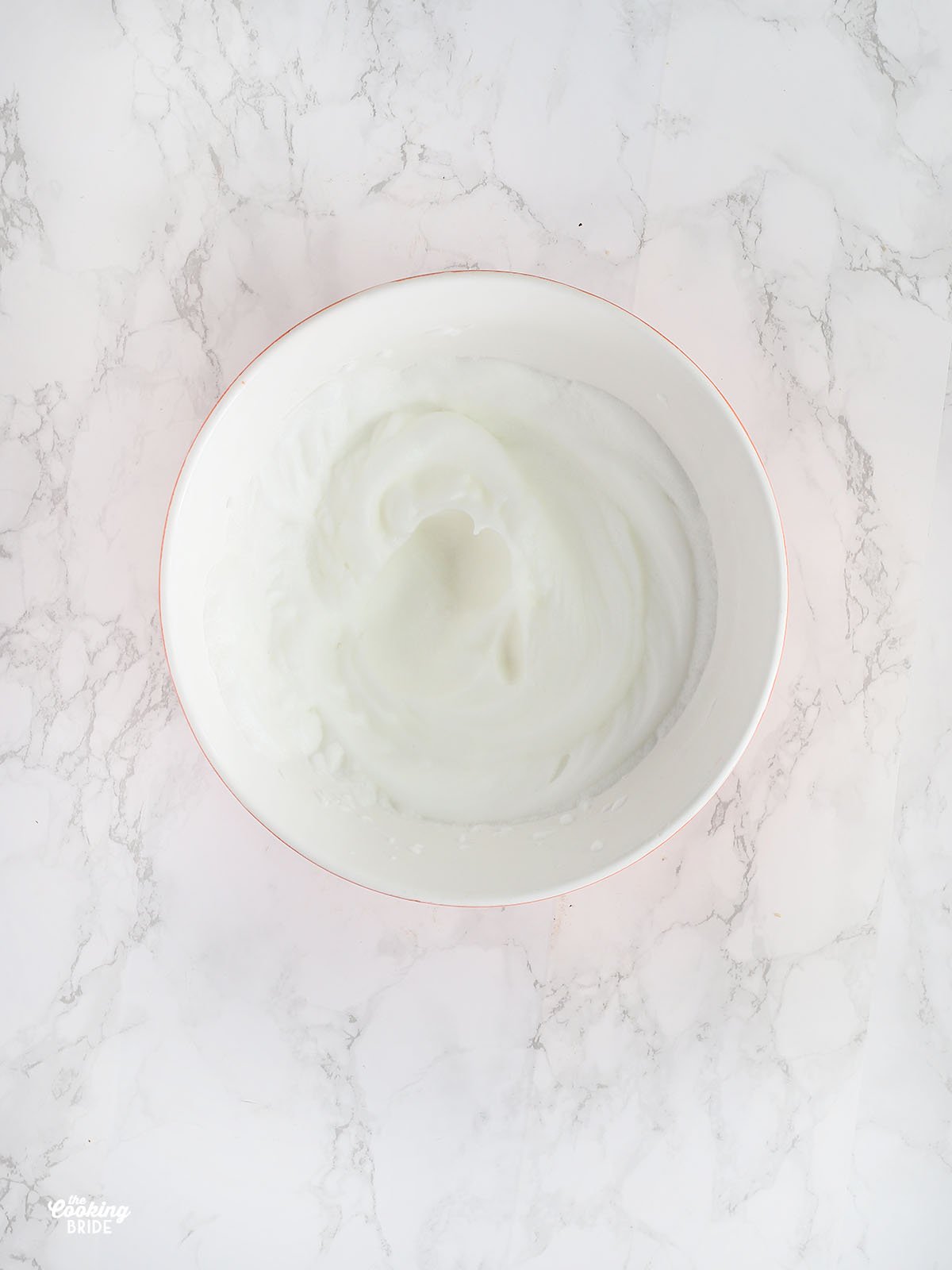 Bake the cake until a toothpick inserted in the center comes out clean, about 30-35 minutes (cover the top of the cake loosely with foil if cake browns too quickly). Let the cake stand 10 minutes before inverting it onto serving plate.
Make the Vanilla Glaze:
In a small bowl, combine 1 ½ cups of powdered sugar and two tablespoons of softened butter with 1 1/2 teaspoons of vanilla and two tablespoons of warm water. Mix ingredients until the glaze is thin enough to drizzle. If the glaze is too thick, add more water, one tablespoon at a time.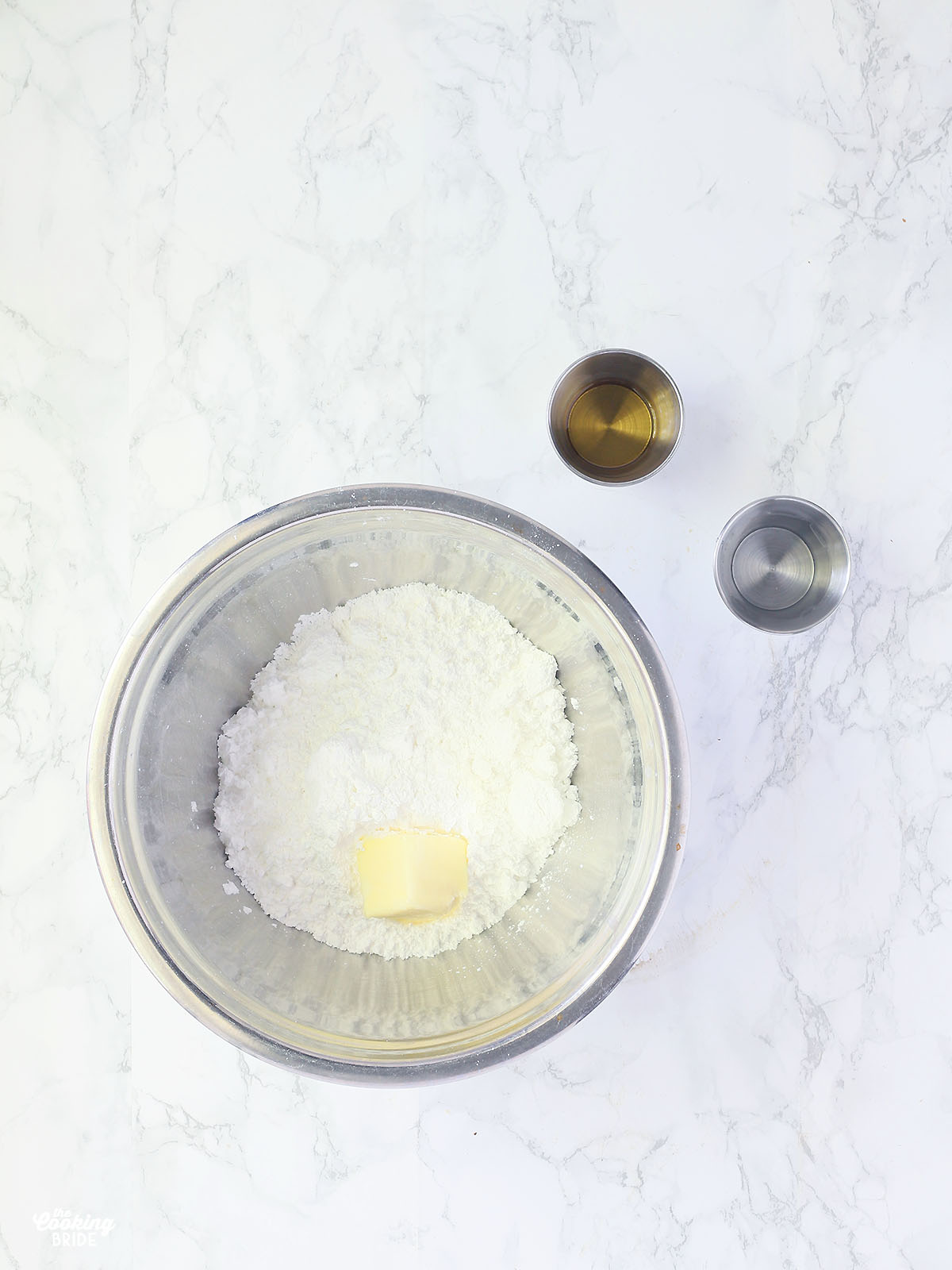 If you drizzle the glaze immediately over the hot cake, it will melt right into the cake. Therefore, allow the glaze to cool slightly before drizzling the glaze over the top. Cut the cake into slices and serve.
Storage, Freezing and Reheating
Storage: Wrap any leftover cake in plastic wrap or an airtight container and store in the refrigerator for up to a week.
Freezing: Wrap leftover cake in a layer of plastic wrap and then a layer of aluminum foil before placing it in the freezer. Be sure not to store anything heavy on top of the cake that could crush it. Cake will keep in the freezer for three months. Allow the cake the thaw at room temperature for a couple of hours before serving.
Reheating: If you want your upside down fig cake warm, I recommend reheating it in the microwave for 30 seconds or so. Reheating it for too long could melt the glaze.
You Might Also Enjoy: