Last updated on June 6th, 2023
Sweet honey lends just the right amount of sweetness to smoky and spicy chipotle peppers in this recipe for honey chipotle chicken drumsticks.
The first time I ever tried chipotle peppers in adobo (I think it was in this pimento cheese recipe), I knew I had to find a way to use it in a barbecue sauce. Enter these honey chipotle chicken drumsticks. The flavor is spicy and smoky with just a hint of sweetness from the honey.
I have used this recipe in a variety of ways – chicken thighs, chicken quarters, slathered on chunks of chicken breast meat skewered and cooked over a grill. It would even adapt well to pork. It's completely versatile and easy enough to throw together quickly on a busy weeknight. Keep a stack of napkins handy. In true barbecue chicken form, it's sloppy. But in my opinion, that's a good sign.
What are chipotle peppers in adobo?
Chipotle peppers in adobo are smoked and dried jalapeño peppers that have been rehydrated, then canned in a hearty sauce of puréed tomatoes, onions, vinegar, and garlic. They are a great addition to liven up traditional barbecue sauce. I typically find them in the international foods aisle of my grocery store, close to where you would find taco shells and seasonings.
Marinate the Chicken Drumsticks
In a small mixing bowl, combine ¼ cup of vegetable oil, two teaspoons of ground cumin and two teaspoons of paprika. Place the drumsticks in a large resealable plastic bag. Pour the marinade mixture over the chicken. Give the bag a good shake until the drumsticks are all evenly coated with the marinade.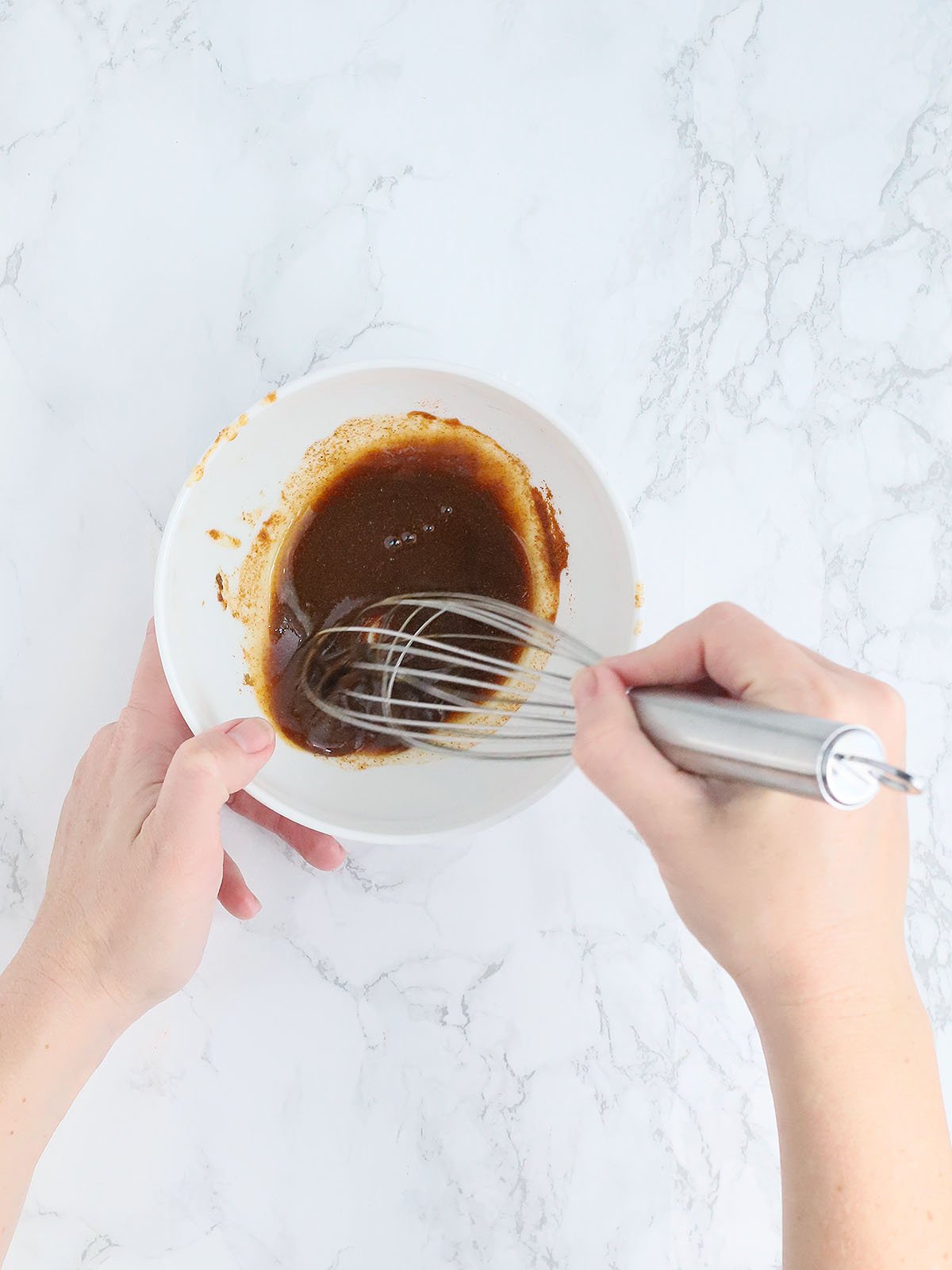 Make the Honey Chipotle Sauce
In a blender or food processor, combine 1/2 cup of honey, 1-3 whole chipotle peppers in adobo, two teaspoons of Dijon mustard and one tablespoon of chili powder. Add salt and pepper to your preference. Reserve half of the sauce and set aside.
If you like a little more flame, add more peppers. I consider myself a complete spicy food wimp. However, three peppers was mild enough that both my kids and myself were able to eat it without feeling compelled to grab a glass of milk every ten seconds.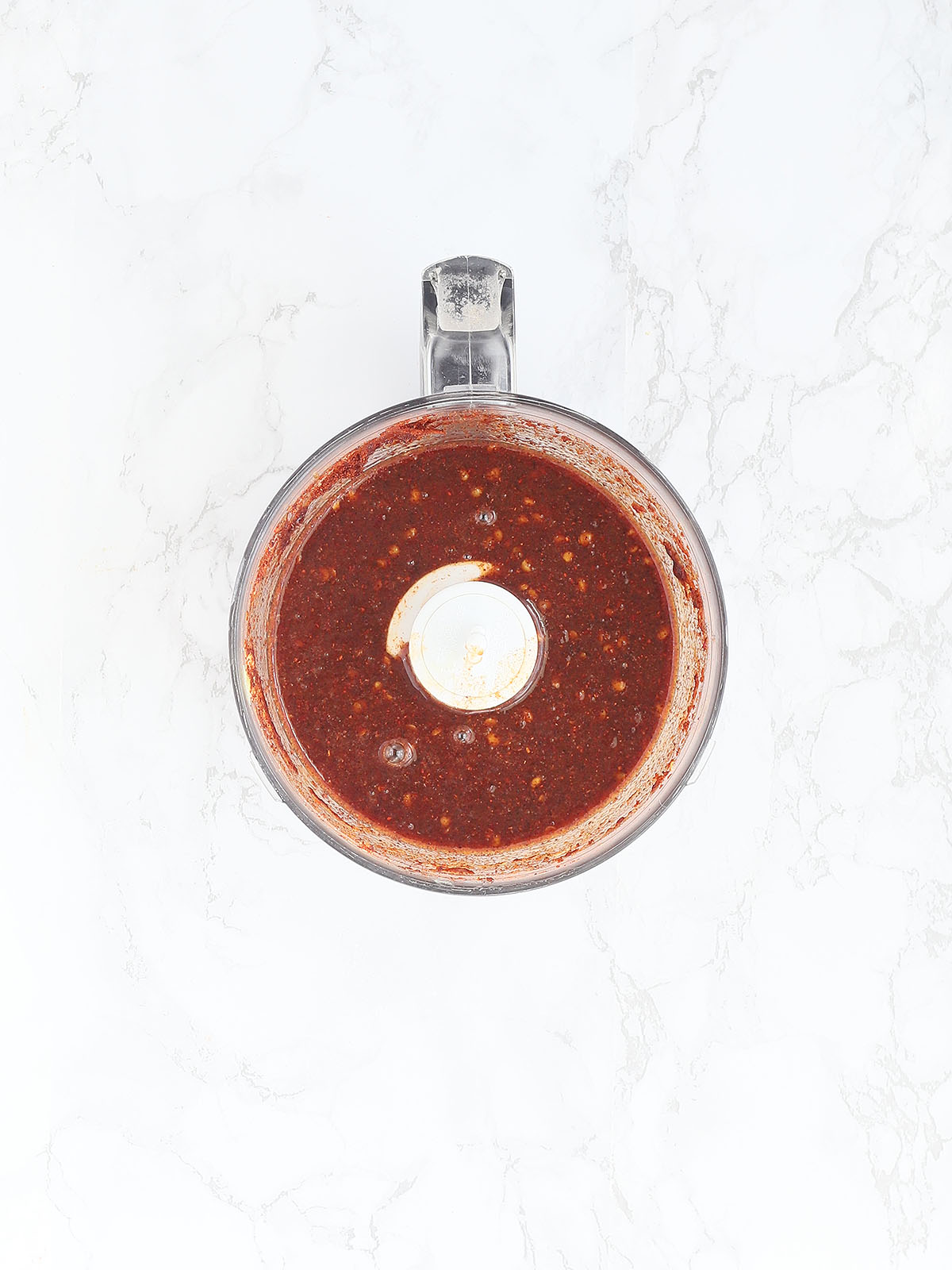 Bake or Grill the Chicken Drumsticks
Preheat the oven to 450 degrees. Arrange the drumsticks on a baking rack coated with cooking spray that placed over a baking sheet. Bake the chicken for 15 minutes.
Brush the chicken drumsticks with the honey chipotle sauce. Flip the chicken, then baste the other side. Cook for an additional 20-30 minutes until the juices run clear.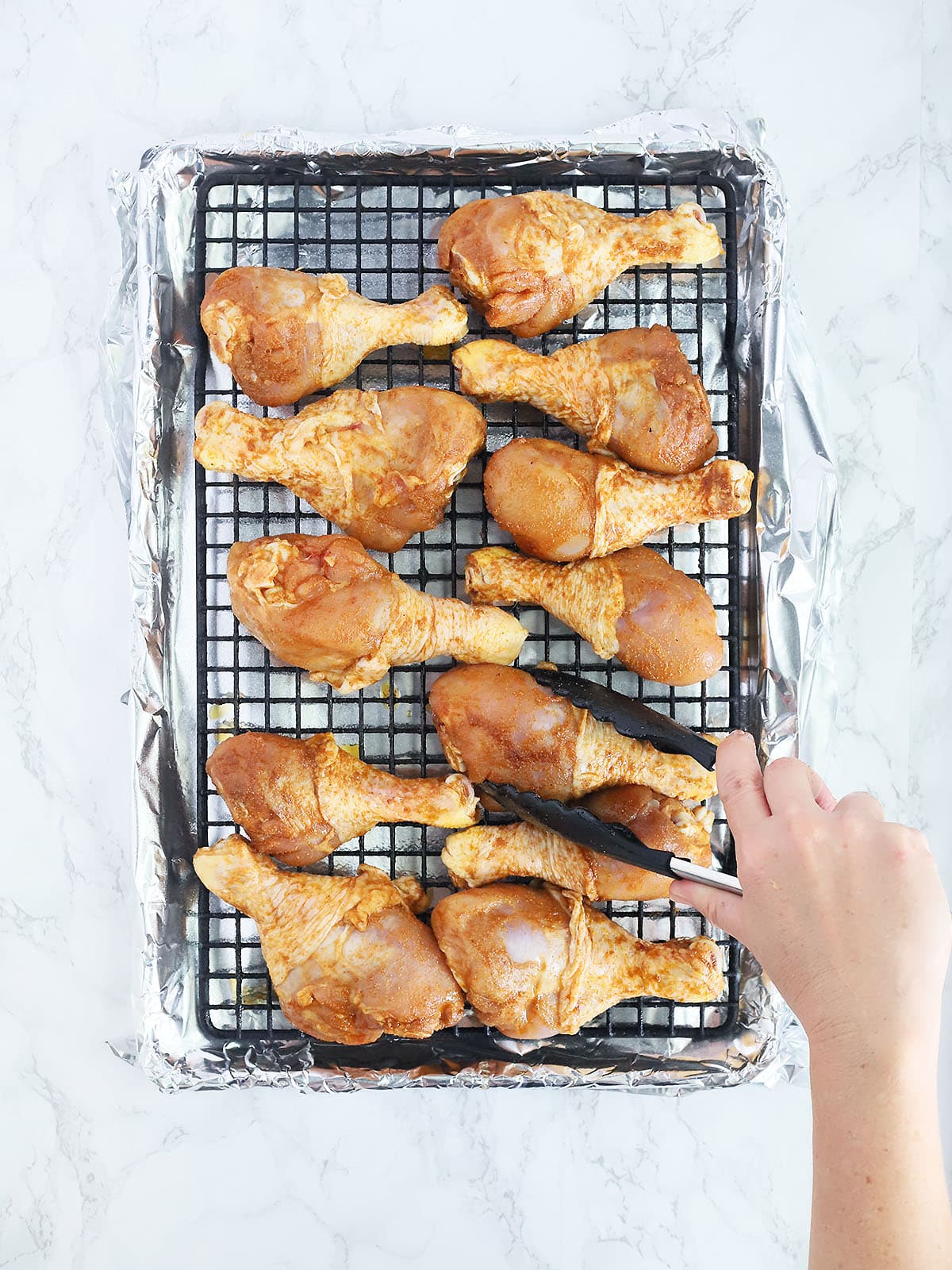 Alternately, you can also grill these by preparing a grill for medium-high heat. Place chicken on the heated grill and cook for 10-15 minutes. Baste with the honey chipotle sauce, flip the drumsticks, and baste the other side with the sauce. Grill for an additional 10-15 minutes or until juices run clear.
Before serving, coat the chicken one more time with the reserved honey chipotle sauce or arrange the drumsticks on a platter with sauce on the side.
Storage, Freezing and Reheating
Storage. Transfer any leftover chicken legs into an airtight container with a lid. Store in the refrigerator and consume within four days.
Freezing. Place chicken legs in a resealable plastic bag or vacuum bag. Remove as much air as possible. Consume within three months. Thaw before reheating.
Reheating. Preheat the oven to 350 degrees. Place the chicken legs on a baking sheet. Bake until heated through, about 10 minutes.
What to Serve with Honey Chipotle Chicken Drumsticks: