Last updated on June 6th, 2023
Almond Joy Chocolate Thumbprint cookies taste just like the candy! A fudgy chocolate cookie base is topped with coconut, a toasted almond, and drizzled with chocolate.
This post may contain affiliate links. Click here to learn more about how affiliate links are used on this site.

My absolute favorite candy is Almond Joy. Every Halloween when The Husband and I take our kids trick-or-treating, they've learned over the years to pass any Almond Joys they receive to me. It's one of my guilty pleasures.
Recently, I tried out this recipe for Hot Cocoa Cookies. Chocolate cookies topped with a toasted marshmallow, drizzled in chocolate and finished with sprinkles? Um, yes ma'am! It was definitely a keeper. I commented to The Husband – whilst stuffing my face – that the chocolate cookies used as the base were delicious even without the marshmallow and chocolate.
To which he replied, "These would be good with coconut on them." YASSSS!!! Like an almond joy cookie! Every once in awhile he comes up with a great idea . . . Kidding! He's totally brilliant, that husband of mine.
Ingredients and tools you will need to make Almond Joy Chocolate Thumbprint Cookies
I'm going to be straight with you people. While these cookies are to-die for delicious, they require multiple steps in the making. If you are looking for a quick and easy cookie recipe, scroll on because this ain't it. But, if you are looking for a delectable treat for a special occasion … like the holidays … these cookies are out of this world!
For the cookies
1/2 cup (1 stick) softened, unsalted butter
1 (12-ounce bag) semi-sweet chocolate chips
1-1/2 cups all-purpose flour
1/4 cup unsweetened cocoa powder
1-1/2 teaspoons baking powder
1/4 teaspoon salt
1-1/4 cups brown sugar
3 large eggs
1-1/2 teaspoons vanilla extract
For the coconut filling
1 cup sweetened condensed milk
4 cups flaked coconut – I use sweetened coconut because that's what I had on hand. However, the filling is sweet enough that you could probably get away with using unsweetened.
1 cup powdered sugar
Toasted almonds
For the chocolate drizzle
2 cups powdered sugar
4 tablespoons (1/2 stick) melted unsalted butter
1/4 cup unsweetened cocoa powder
1/4 cup hot water
1/2 teaspoon vanilla extract
Additional tools:
Toast the almonds
Toasting almonds give them a crunchy texture and really enhances the flavor. If you can find almonds at the grocery store already toasted, go right ahead and use them. I could not find any toasted almonds that did not also come salted, so I just decided to toast my own.
Preheat the oven to 325 degrees F. Spread whole, shelled almonds in a single layer on a baking sheet or oven proof skillet. You'll need at least two dozen almonds for your cookies, but if you have the room, go ahead and toast some extra for snacking. Place the almonds on the center rack in the oven and roast them for 10 to 15 minutes, stirring about halfway through. Allow the almonds to cool completely. These can be made up to one week ahead of time. Just be sure to store them in an airtight container in a cool, dry place.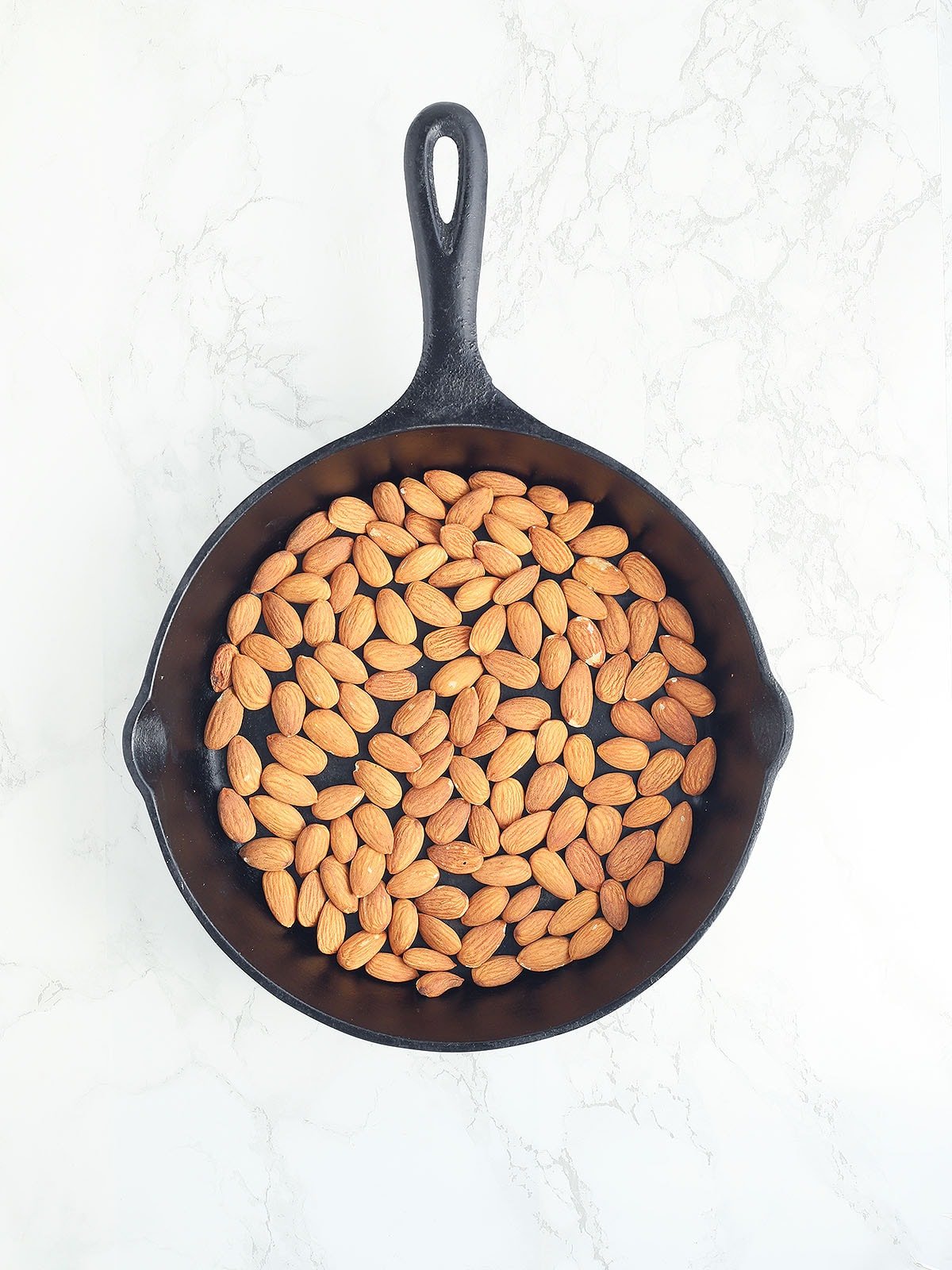 In a medium saucepan, melt the butter and the chocolate chips, stirring frequently. Once the two are melted, set the pan aside to cool slightly. While the chocolate is cooling, whisk together the flour, cocoa powder, baking powder and salt in a medium bowl. Then in the bowl of an electric mixer, beat together the sugar, eggs and vanilla on low speed until well combined.
Add the cooled chocolate mixture to the egg and sugar mixture and blend until just combined. With the mixer on low, slowly add the flour mixture and mix just until the flour is incorporated. Scrape down the sides of the bowl, then cover the bowl with plastic wrap and refrigerate the dough for a minimum of 2 hours. The dough can be made up to a couple days in advance. However, you may need to let the dough sit at room temperature for 30-45 minutes before shaping. You can also freeze the dough for up to three months. Allow the dough to thaw completely beforehand.
Preheat the oven to 325 degrees F and prepare two baking sheets with cooking spray. Scoop out the dough, one tablespoon at a time, and roll into balls. I actually used a one-inch cookie scoop. Place the balls two inches apart on the baking sheets, then gently press an indention into the center of each with your thumb. Keeping a small bowl of water handy and wetting your thumb every so often prevents the dough from sticking.
Bake cookies for approximately 12 minutes. Remove them from oven. If the indentions have filled up during baking, press the center of the cookie back down with the back of a spoon. Allow the cookies to cool completely on a baking rack. If you're not going to use the cookies right away, store them in an airtight container at room temperature. Just be sure to use them within a couple of days.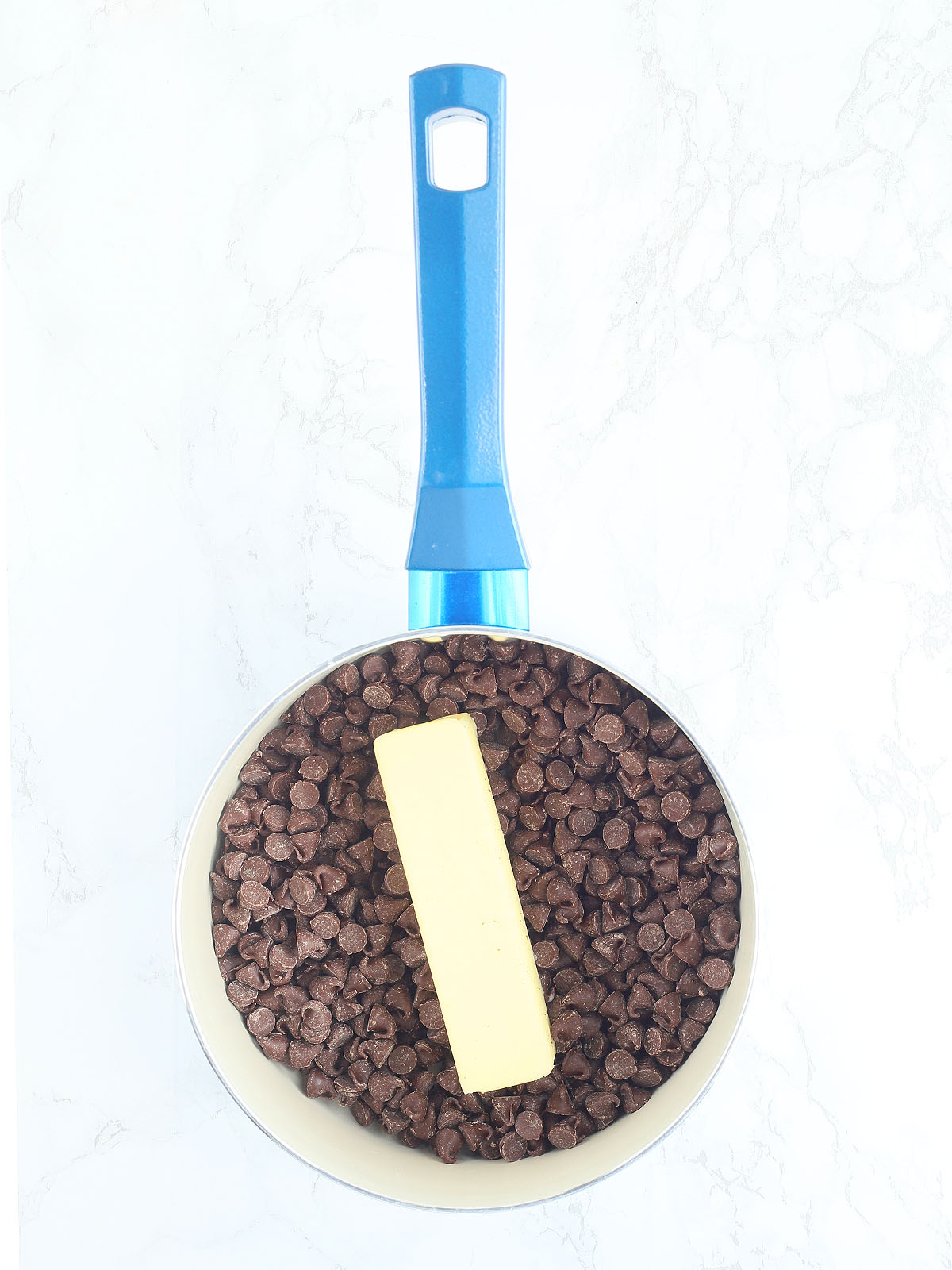 Make the coconut filling
In a large mixing bowl, combine the condensed milk and the coconut using an electric mixer. With the mixer on low, slowly add the powdered sugar. Mix until the powdered sugar is incorporated. If not using right away, cover the bowl or transfer the coconut filling to an airtight container and store it in the fridge for up to two days. Unfortunately, the coconut layer can not be frozen.
Spoon a tablespoon of the coconut mixture into the indention on each cooled cookie. Wet fingers also work best here to keep the coconut from sticking.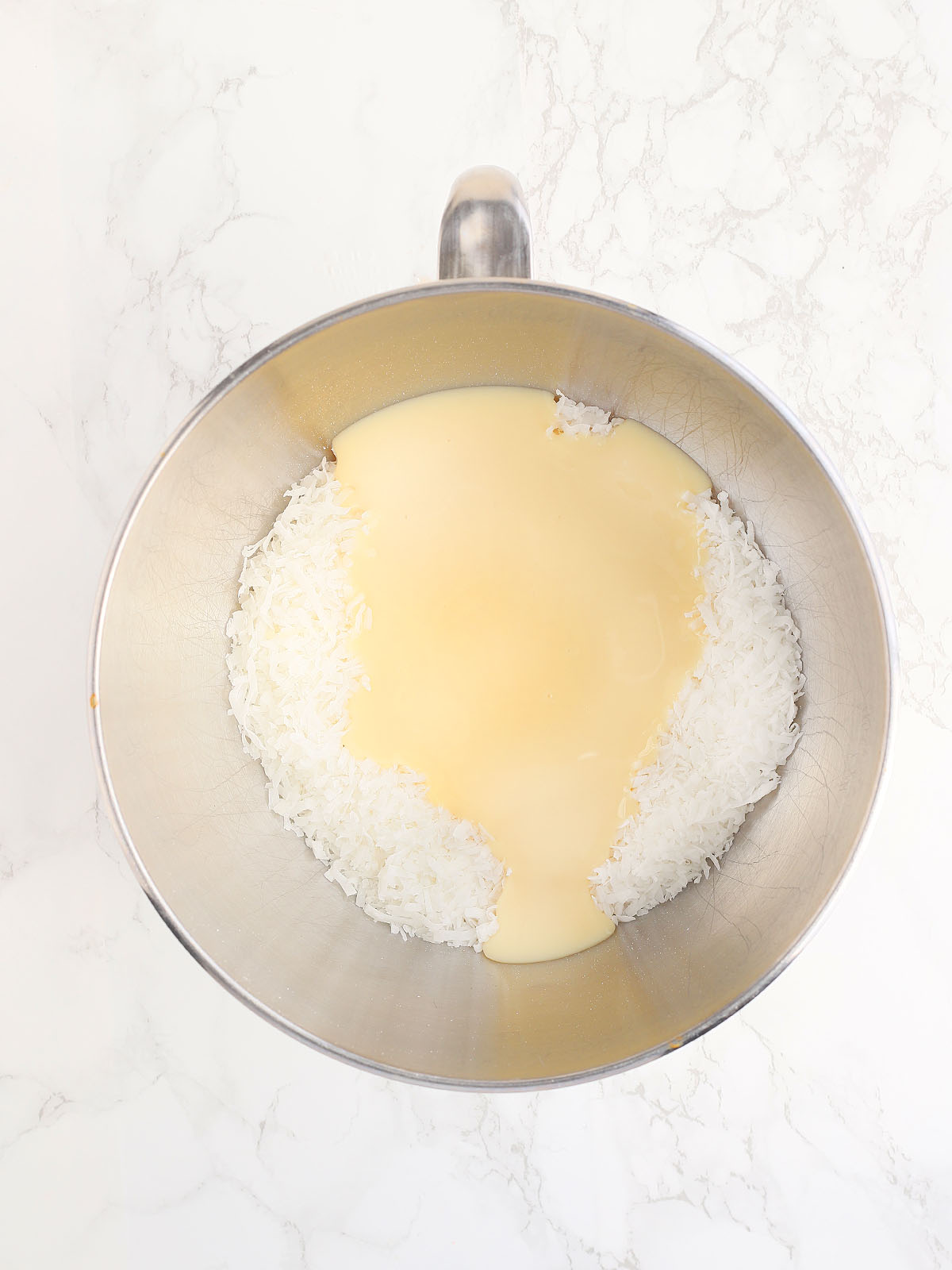 Make the chocolate drizzle
Prepare the cookie icing by whisking together the powdered sugar, melted butter, unsweetened cocoa powder, hot water and vanilla extract. Since we need the chocolate to be runny enough to drizzle, this needs to be made right before you are ready to use it. I recommend placing a wire cooling rack with the cookies on it over a piece of aluminum foil to catch any excess icing. Using a spoon or a piping bag, drizzle a small amount of icing onto the top of each cookie. Place a toasted almond into the center of the coconut filling. Then place the cookies in the refrigerator for about 30 minutes to set.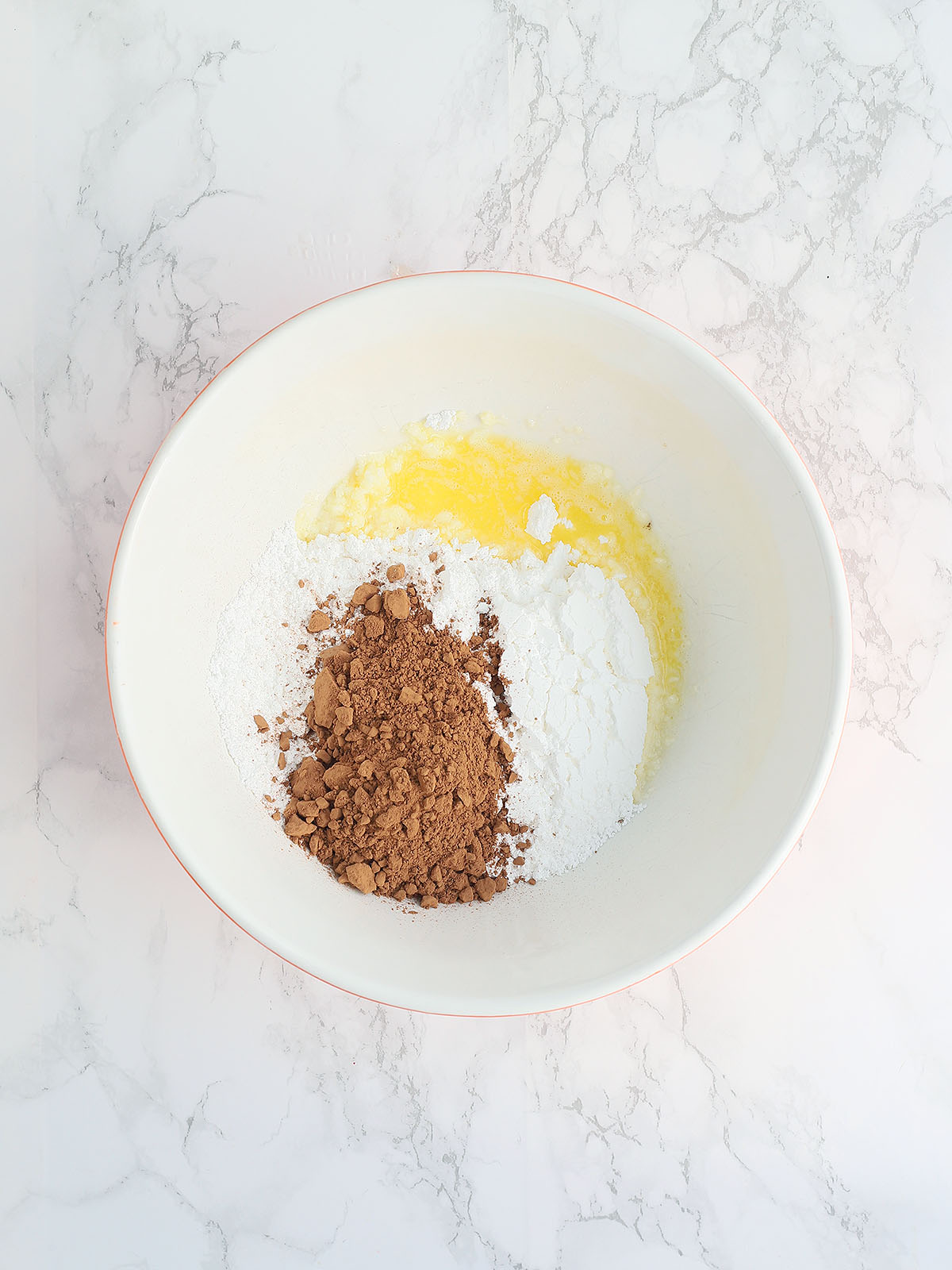 Storage
Almond Joy Chocolate Thumbprint Cookies need to be kept in an airtight container or freezer bag in the refrigerator. Consume within five days.
You might also like