Last updated on June 6th, 2023
Beer battered onion rings are coated in a mixture of flour, seasoned salt, and beer, then fried until crispy and golden brown.
Next time you get a craving for onion rings, don't call Uber Eats or rush out to your favorite restaurant. You can whip up your own light and crispy beer battered onion rings with a little time and four ingredients.
Whip up the batter
In a large mixing bowl, whisk together one cup all-purpose flour and 1-2 tablespoons of seasoned salt, depending on how salty you like your onion rings. I like moderate salt, so one tablespoon was enough for me.
Gradually add any light-colored beer, one cup at a time, whisking to avoid lumps. Examples of a light-colored beer would be Miller, Budweiser, Coors, etc. Your batter should be the consistency of pancake batter. Adding less beer will produce a thicker coating while adding more beer with add a thinner coating.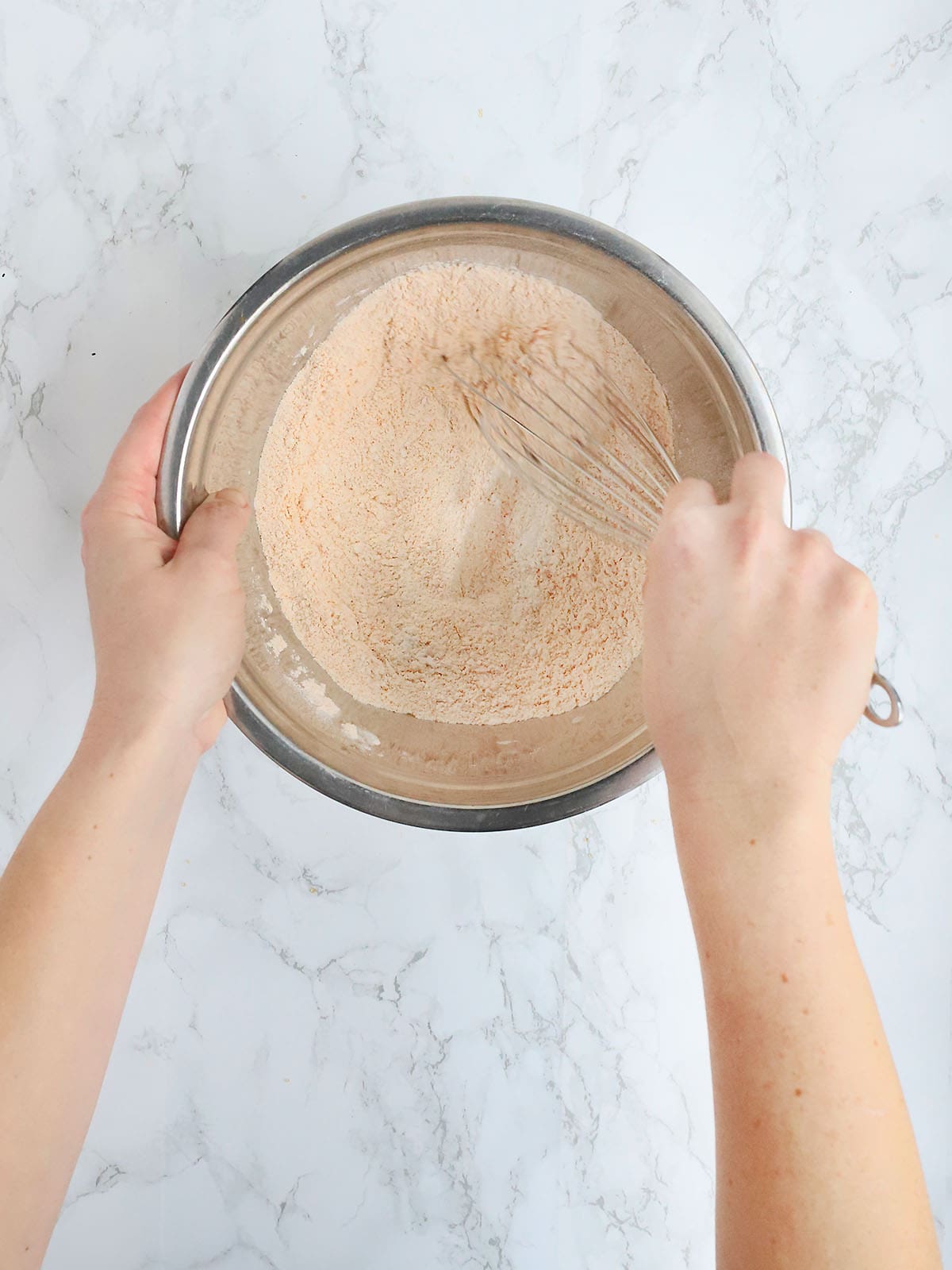 Coat and Fry the Onion Rings
The batter should be thick enough to coat two medium sized onions. I typically choose a white or yellow onion, though a sweet onion, such as a Vidalia, could also be used. Cut the onions into ½-inch circles. Add the raw onion rings to the batter. Stir several times to ensure an even coating. Depending on the size of the bowl you're using, you may have to add a few rings at a time so you don't overcrowd the bowl.
Add two inches of oil into a medium to large skillet and heat over medium high heat. Drop a single ring into the oil as a test. If the oil begins to bubble rapidly, you are ready to begin frying. Reduce heat to medium to prevent rings from browning too quickly. Working in batches, add rings to the skillet, trying not to allow the rings to touch. Spoon a little of the hot oil over the other side, then flip. Fry for about 3-5 minutes, then turn again, and continue frying until the rings are golden brown on both sides. Strain the rings from the hot grease and drain on paper towels. Sprinkle table salt and black pepper if desired.
Onion rings are always better with something to dip them in. In addition to ketchup, I like to dip my beer battered onion rings in a little homemade comeback sauce.
Storage, Freezing and Reheating
Storage. Allow onion rings to cool completely. Line a plastic freezer bag with paper towels to absorb any excess grease and moisture, then seal the bag and store in the fridge. Consume within five days.
Freezing. I do not recommend freezing leftover onion rings. Freezing and thawing will change the texture of the onions and cause them to become mushy.
Reheating. Preheat the oven to 350 degrees F. Place the onion rings in a single layer on rack over a foiled lined baking sheet. Bake for 5-10 minutes until the onion rings are crisp again and heated thorough.
You Might Also Like: