Last updated on March 31st, 2023
Ah, bourbon. It's so quintessentially Southern and personally — one of my favorite spirits not only cook with, but to drink. As we're gearing up for the holidays, I thought I would be fun poll a few fellow bloggers for their favorite holiday bourbon cocktails. From ice cold brews to warm and cozy, there is sure to be an adult beverage to suit your mood or the temperature outside.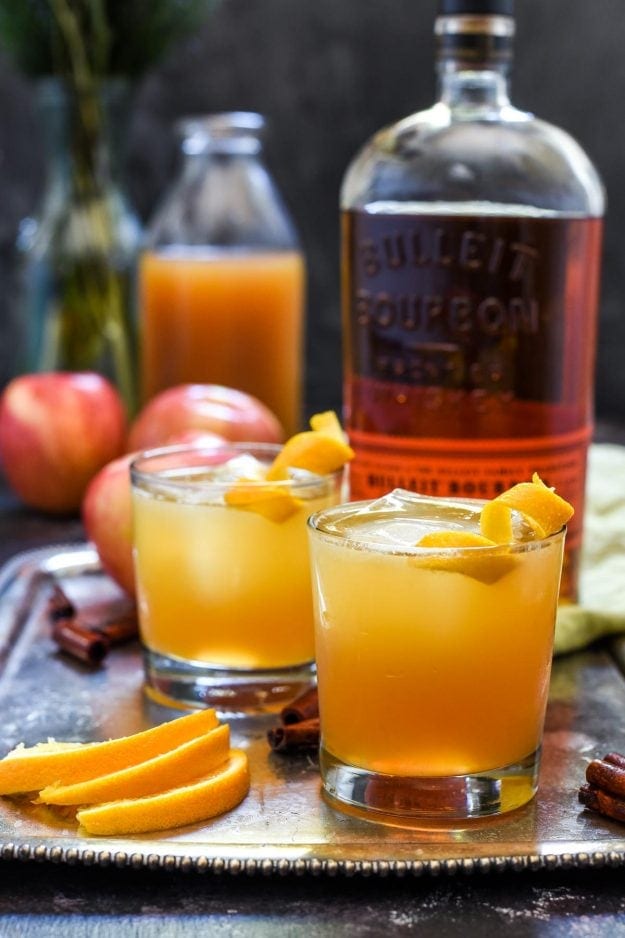 Make yourself an Apple Cider Cocktail with cinnamon simple syrup and bourbon for the perfect sip of Autumn at the end of the day. Credit: Neighbor Food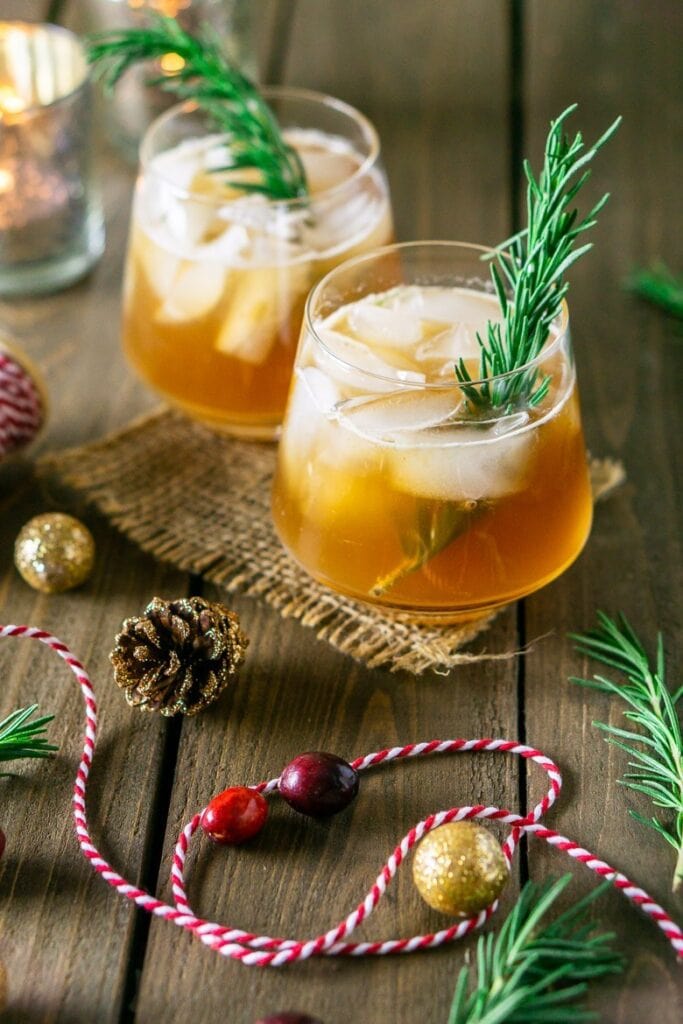 Liven up your holiday party with this chai-cranberry bourbon smash. Full of warm spice, this cocktail will have you feeling the holiday spirit in no time. Credit: Bubbles and Burrata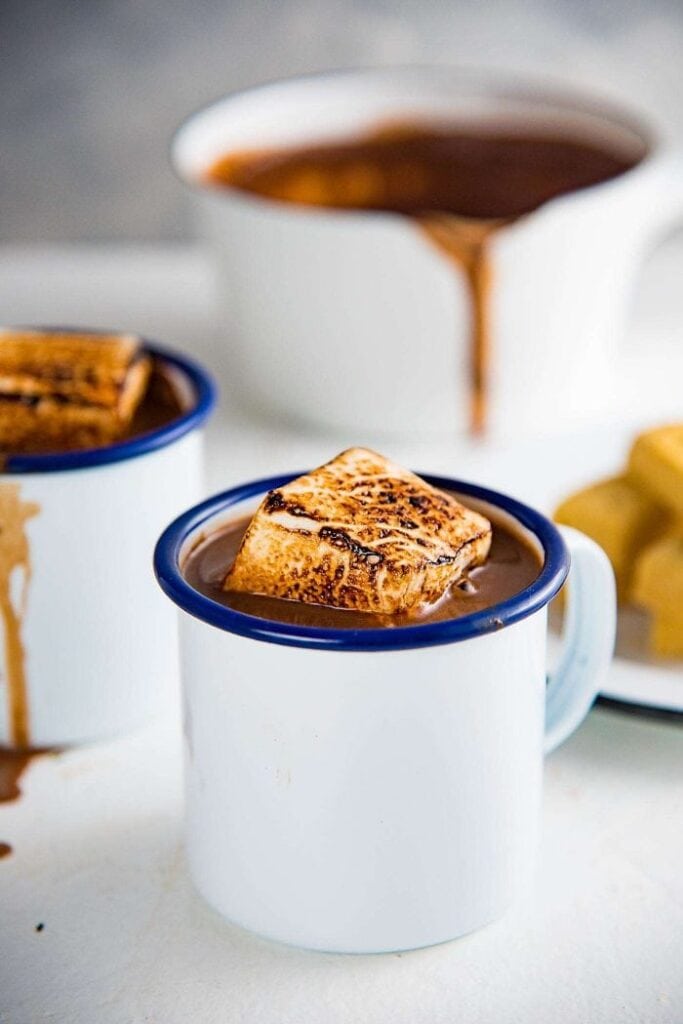 A thick, rich, decadent hot chocolate with a splash of bourbon will warm you up from the inside. Credit: The Flavor Bender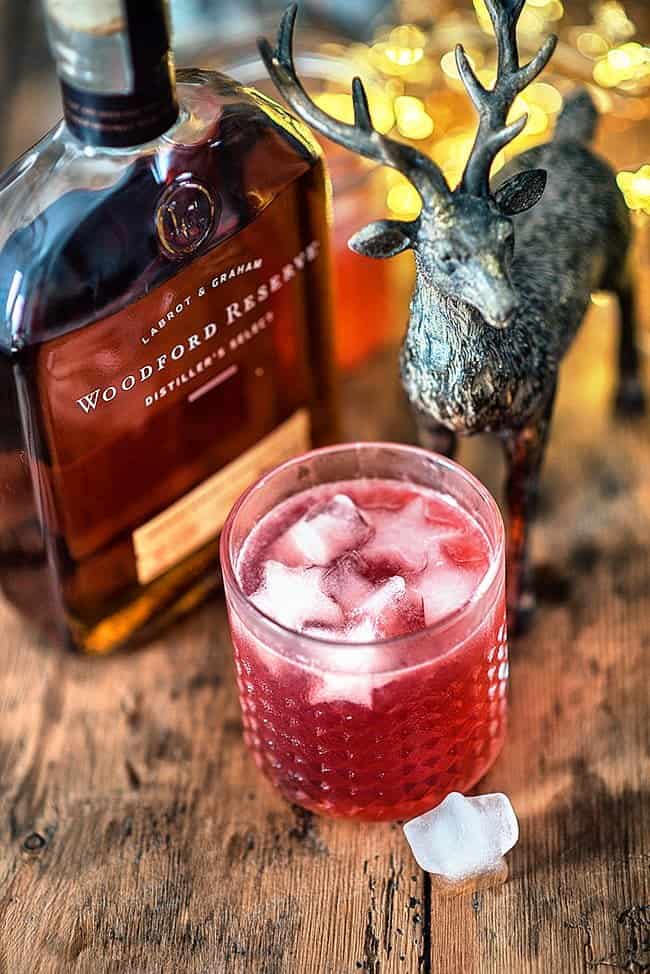 Made with lemon juice, grenadine and a dash orange bitters, the Scofflaw was named after those who scoffed the law by drinking during the Prohibition. Credit: Supergolden Bakes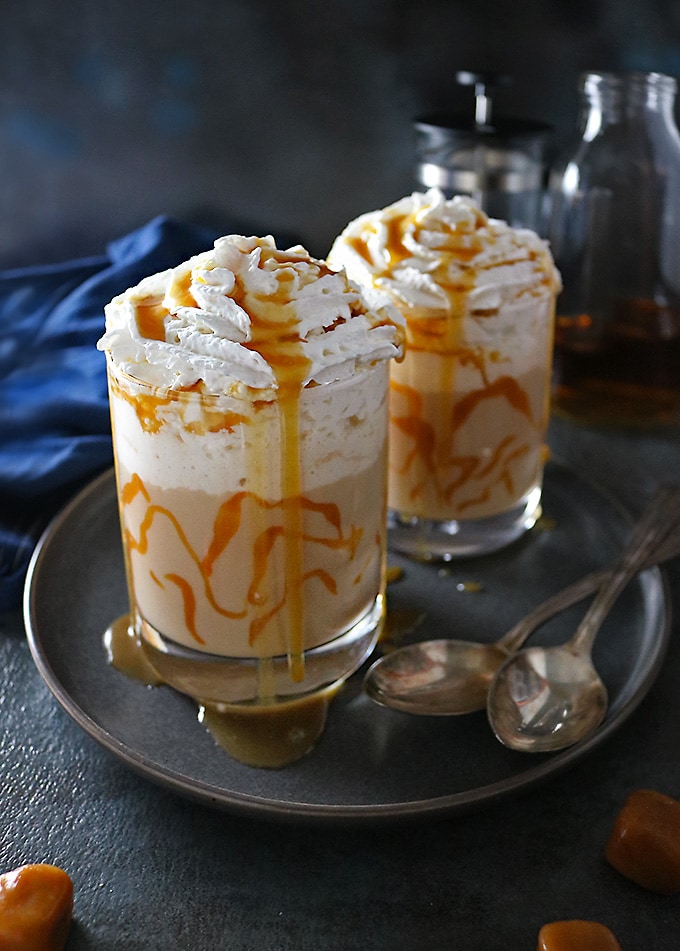 This salty, sweet and boozy Iced Bourbon Salted Caramel Latte is versatile and delicious. Credit: Savory Spin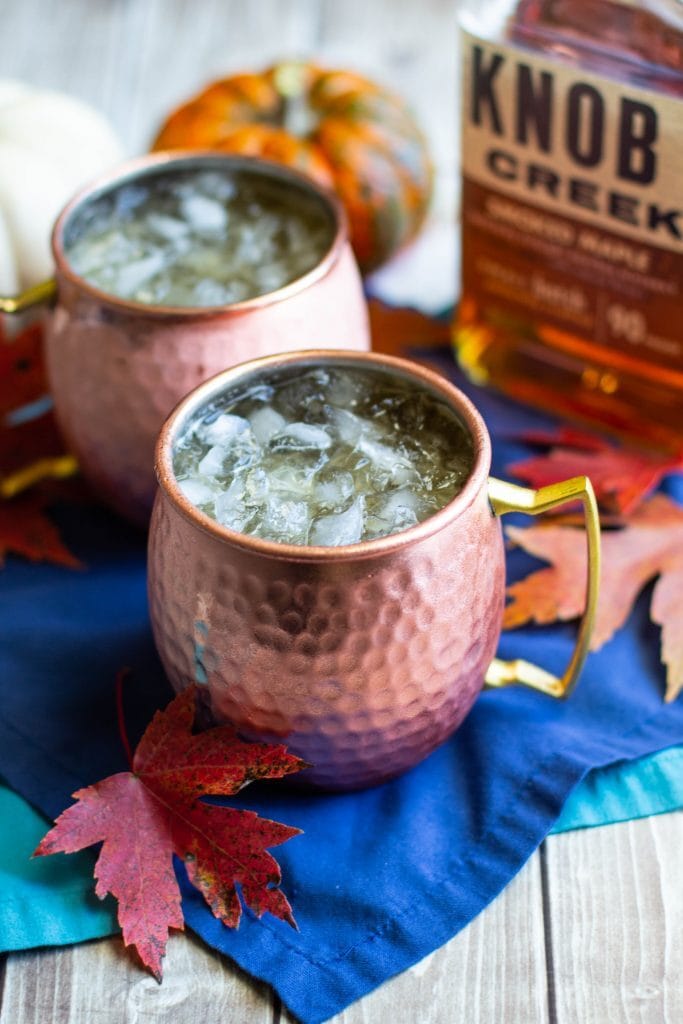 Real maple syrup, bourbon, and apple cider come together to make the perfect Fall cocktail. Credit: A Nerd Cooks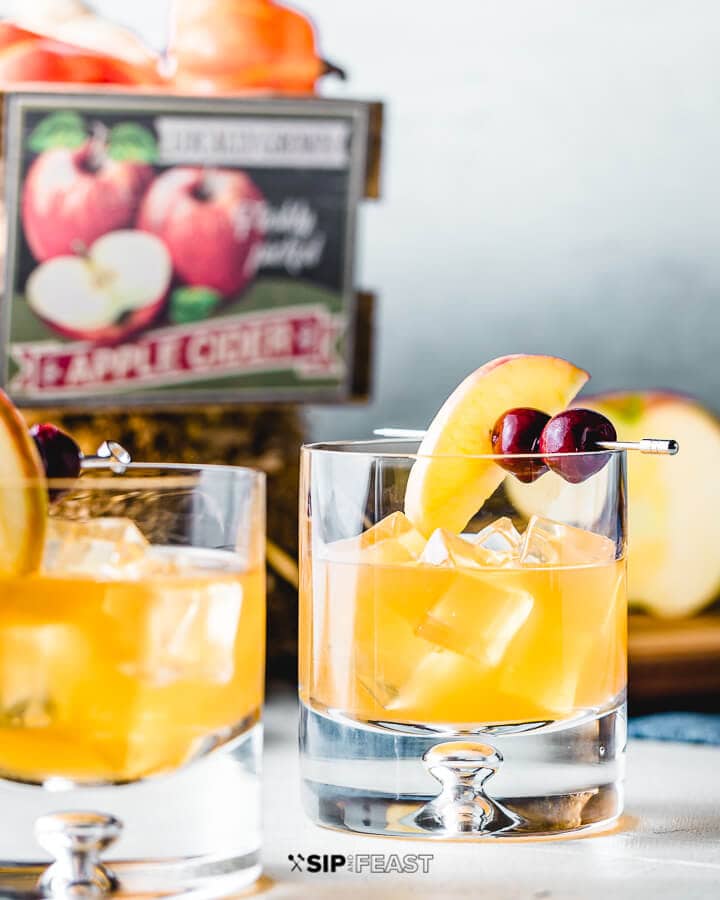 The Apple Cider Old Fashioned is an Autumnal twist on the classic Old Fashioned. The addition of apple cider makes for an easy to drink Fall cocktail that you will want to enjoy year-round! Credit: Sip and Feast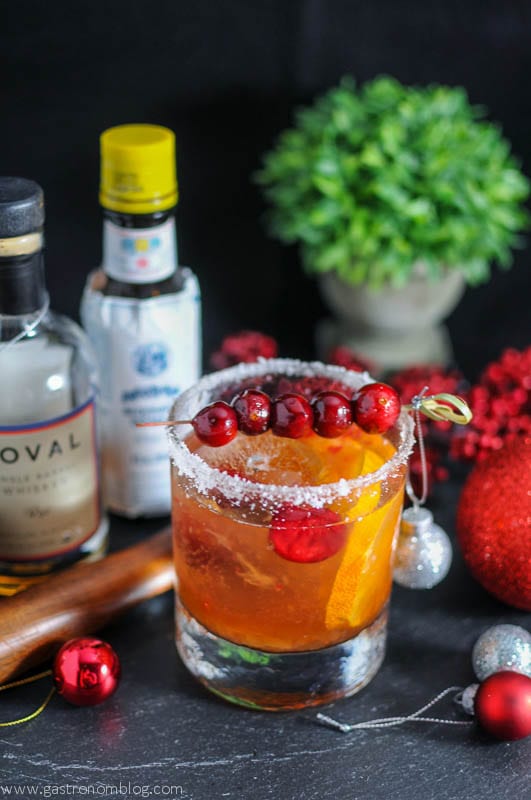 This Cranberry Christmas Old Fashioned is perfect for the holidays. Cranberry simple syrup, rye and bitters are a great combo! Credit: Gastronom
Easy Bourbon Eggnog takes the classic eggnog cocktail and adds the right level of spice and warmth. Top with nutmeg and cinnamon for an indulgent and festive cocktail! Credit: My Kitchen Love
Looking for more bourbon cocktails? Check out my Cocktail Recipes board on Pinterest. You'll find each of these recipes pinned there.
You Might Also be Interested In: